Grant Shapps Says Tory Ministers Privately Agree May Should Go
6 October 2017, 11:08
The former Conservative Party chairman who has called on Theresa May to resign has told LBC some Tory ministers "privately agree" with him.
Grant Shapps made the headlines after it was revealed he had gathered a list of 30 Tory MPs who are discontented with the Prime Minister.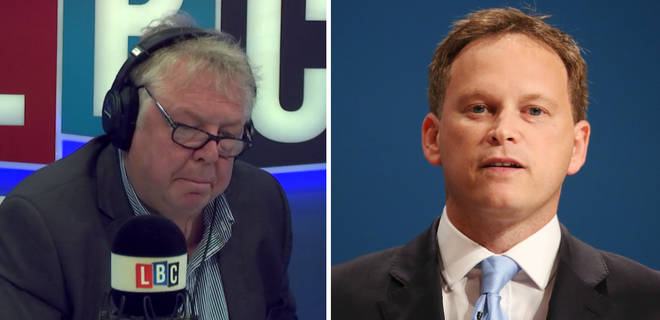 Speaking to Nick Ferrari, the MP compared Mrs May's premiership to the end of Gordon Brown and John Major's, saying: "it will end in a catastrophic mess".
Environment Secretary Michael Gove has insisted there was no desire for another leadership election, adding it was a "turn-off" for the voter.
But, Mr Shapps told LBC although they wouldn't admit it in public, there were some ministers who privately agreed.
He said: "Minister after minister will no doubt be on in the next few days… decrying publicly and in private and indeed to many of your fellow journalist friends, they'll be saying 'of course this really can't go on'."
Mr Shapps added: "I think the issue is if you saw that the Cabinet which includes Michael, but not him particularly, it was not very united over the summer and going into that party conference you realise the fundamental problem is the lack of authority."