Grenfell Charity T-Shirt Designer Angry At Company "Ripping Them Off For Profit"
7 September 2017, 07:44 | Updated: 7 September 2017, 07:48
The designer behind the charity 'Love 4 Grenfell' t-shirts has told LBC she is 'sickened' an American company has re-printed her design for profit.
Stars like Rita Ora and Stormzy were pictured in the design by Charlie Crockett and his girlfriend Cheshona Hart - which they made in the days after the Grenfell fire.
The t-shirt shows the London Underground roundel turned into a heart, with Grenfell written on it. All profits from sales go directly to survivors.
But soon after the fire, they realised design website Redbubble were selling similar the same logo on t-shirts for more money.
They asked them to remove the t-shirts from sale, but months later have had no response. Redbubble have made no comment at the time of writing.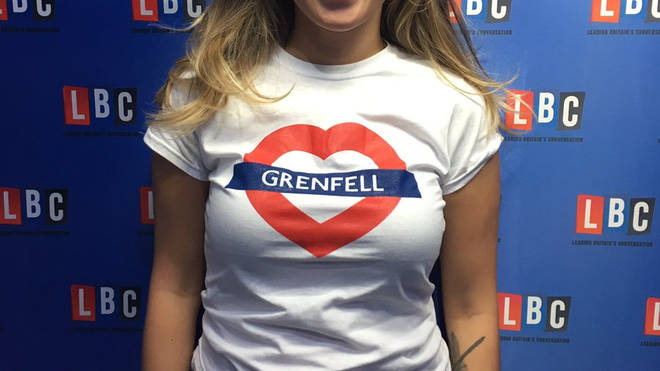 To buy one of the t-shirts for charity, visit love4.london.