Heineken Accused Of Racism For Their "Lighter Is Better" Advert
27 March 2018, 08:36
Heineken have come under fire after their new "Lighter Is Better" advert was accused of racism.
The Dutch beer company have pulled the advert following criticism, admitting that their commercial "missed the mark".
In the ad, a barman slides a bottle of calorie-reduced beer past several black people before it reaches a white woman. The caption "Sometimes lighter is better" then appears on screen.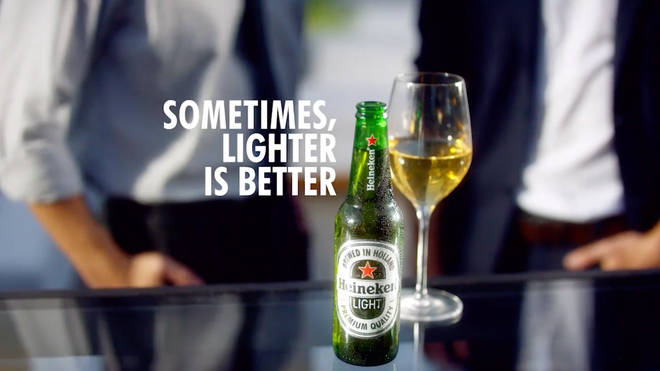 Chance The Rapper wrote on Twitter: "I think some companies are purposely putting out noticeably racist ads so they can get more views. And that **** racist/bogus so I guess I shouldn't help by posting about it.
"But I gotta just say tho. The "sometimes lighter is better" Heineken commercial is terribly racist omg."
A spokesperson for Heineken read: "For decades, Heineken has developed diverse marketing that shows there's more that unites us than divides us.
"While we feel the ad is referencing our Heineken Light beer, we missed the mark, are taking the feedback to heart and will use this to influence future campaigns."