Sports Secretary stumbles over who England could face in Rugby World Cup quarter final
27 September 2023, 12:16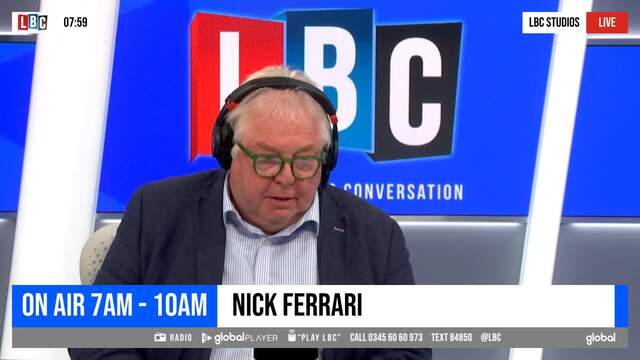 Culture Secretary Lucy Frazer doesn't know who England might face in the quarters of the World Cup
Culture Secretary Lucy Frazer is uncertain how to respond when questioned by Nick Ferrari on her preference for England's Rugby World Cup quarter-final rivals.
Nick Ferrari at Breakfast began asking the Culture and Sport Secretary who her favourites were for the Rugby World Cup, with her response an adamant: "England".
"Who would you like them to see in the quarter-finals, would you imagine?" Nick questioned.
With a brief stumble, Ms. Frazer responded: "Oh, well, I, I would like to see them get to the quarter-finals and the final and it would be very exciting..."
Nick pushed on: "Well of the two choices they face in the quarter-finals Secretary of State for Sport, of the two choices which team would you opt for?"
She responded with laughter: "I just want them to win Nick, that's what I'm looking forward to, I hope to see them in the finals, really pleased to go to Australia to see the Lionesses in the World Final, I'm hoping in cricket too we get to the World Cup final..."
"They have been playing tremendously, I'm very proud of the English team".
Nick concluded the interview: "If you're asked again, it's Fiji or Wales in the quarter-finals so it's probably a good idea to know that's the other country."
The England team currently hold first place in Pool D after their resounding 71-0 defeat over Chile on Saturday, with previous wins over Argentina and Japan.
They face Samoa in their final match of the group stages on the 7th October.