Iain Duncan Smith: Sorting Out The Northern Ireland Border Is "Very Easy To Do"
29 March 2018, 08:42
Iain Duncan Smith insists that sorting out the issues with the Northern Ireland border is "very easy to do".
David Davis and Michel Barnier admitted they had yet to come up with a solution for the UK-EU border in Northern Ireland when they announced the transition period last week.
But when one caller told him this would be a major sticking point over Brexit, Mr Duncan Smith insisted it wasn't a problem.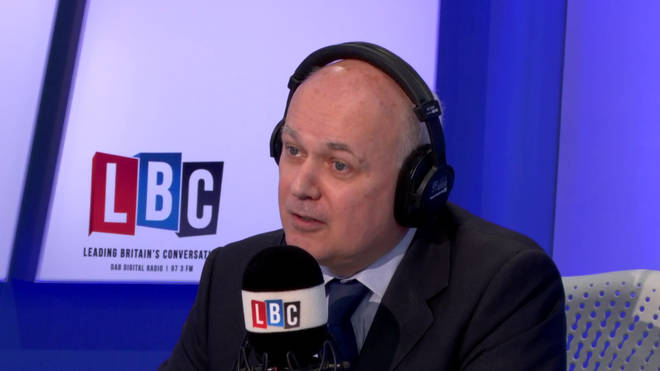 The former Conservative leader told Nick Ferrari: "The nonsense idea that you're going to have stacks of vehicles waiting for papers to be put through is complete rubbish.
"Bear in mind, the Northern Ireland border is 2% of Ireland's total trade that crosses that border.
"It's very small indeed and therefore it is very controllable, very easy to do."