Iceland Supermarket: Time To Do "Right Thing" And Go Plastic Free
16 January 2018, 11:29 | Updated: 16 January 2018, 11:53
Icelands's campaign to go plastic free because "somebody has to come out first and say no more plastic packaging".
Supermarket chain Iceland has said it will eliminate or drastically reduce plastic packaging of all its own label products by the end of 2023.
Managing Director Iceland Food Nigel Broadhurst spoke to Nick about their plans.
He explained how frozen sausages and burgers would be re-packaged with "paper-based" alternatives.
This would be "an improvement for the environment and biodegradable," he added.
"We've been working hard over the past 18 months to find alternatives to packaging made out of plastic".
Apples and other fruit, currently sold by Iceland in polythene bags, will be made available in a nets just like oranges.
Iceland says there's a lot that can be done straight away but other areas like milk will take some time.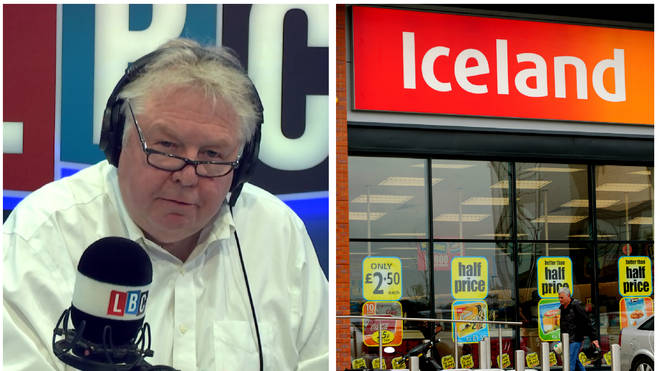 The supermarket hopes others will follow in "doing the right thing".
The Prime Minister Theresa May has called plastic waste "one of the great environmental scourges of our time".
Iceland said a survey of 5,000 shoppers found that 91% would be more likely to encourage friends and family to shop there if they pursued a plastic-free future.
You can listen to the interview with Nigel Broadhurst in the video at the top of this page.