Inflation is the 'enemy' of mortgages says Treasury Minister as they reach highest in 15 years
12 July 2023, 10:53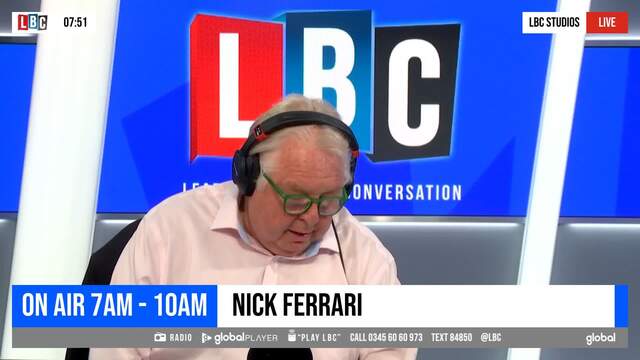 Treasury Minister: 'Inflation is the enemy' for mortgages
Nick Ferrari questioned Treasury Minister Victoria Atkins on mortgage rates as they soar to a 15-year high.
When questioned on who is to blame, Treasury Minister Victoria Atkins told Nick Ferrari at Breakfast on LBC that inflation is the "enemy".
Ms Atkins noted: "We are very very aware of how painful this will be for a lot of people."
She then pointed to a mortgage charter negotiated by Chancellor Jeremy Hunt with "90% of mortgage lenders" which she said ensures mortgage holders will be treated "fairly and properly" if they find themselves in difficulty.
Nick then questioned Ms Atkins on whether she is confident Prime Minister Rishi Sunak's pledge to half inflation by the end of the year will be met.
Ms Atkins responded, saying the government is doing "everything we can".
When pushed again on her confidence in Rishi Sunak's pledge Ms Atkins reiterated: "We are throwing everything we can at it", and pointed out that external forecasters are predicting the 5% target will be met.
READ MORE: Fourth person comes forward with allegations against unnamed BBC presenter at centre of 'explicit pictures scandal'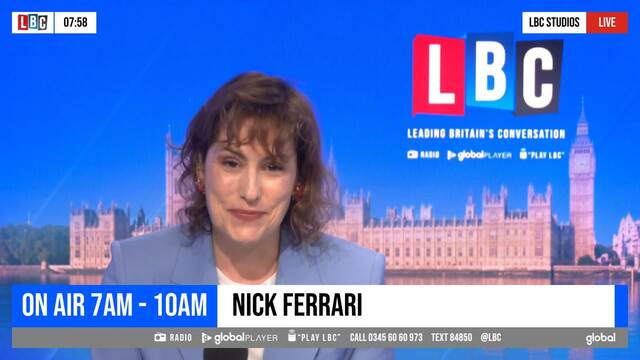 Nick Ferrari presses Minister Victoria Atkins to comment on the Met's response to the BBC scandal
READ MORE: Nato chief says Ukraine will join 'when allies agree and conditions are met' - after Zelenskyy blasts 'absurd' delay
She offered the energy price guarantee introduced last October as an example, noting that it has knocked 2% off inflation.
Ms Atkins also blamed a "tight labour market" for our "sticky inflation", saying that efforts to open up the labour market, such as improvements to childcare provisions introduced in March's budget will also help the economy.