Israeli Ambassador: Why We Had To Fire At Palestinian Protesters
15 May 2018, 09:58 | Updated: 15 May 2018, 10:50
Israel's ambassador to the UK insisted his country shot at Palestinian in a measured way to protect their border.
52 Palestinians were killed yesterday in Gaza on the deadliest day in the region since 2014.
Mark Regev told Nick Ferrari that the action was necessary to protect Israel's border.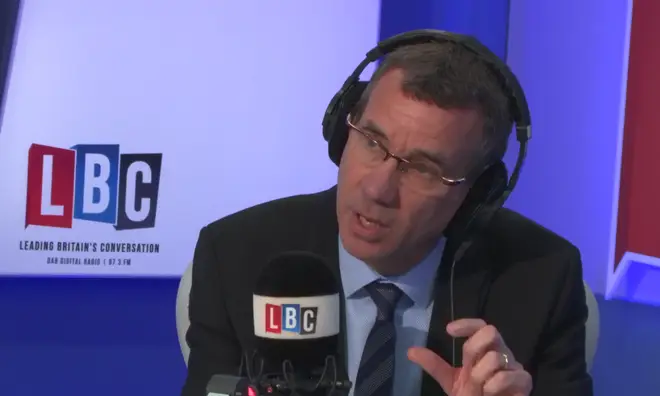 He said: "It was necessary to defend our border, to protect our people.
"Hamas articulated what its goals are. They said we're going to send people to the border fence, we're going to destroy the fence, we're going into Israel and we're going to kill Israeli civilians.
"And we have communities very close to that border, we've got homesteads, we've got farming communities, we've got small towns, really adjacent to that border. We can't allow Hamas to breach that border and send their people in to kill our civilians.
"We only use live fire in a measured and surgical way. In other words, we first use riot control mechanism, tear gas and other non-lethal weapons.
"We only use live fire when people are approaching the border with weapons, with explosives, with Molotov cocktails, with firebombs.
"In other words, we are very measured in the way we use we use live fire."