Jacob Rees-Mogg's Brilliantly Understated Response To Being "Hero Of The Day"
3 October 2017, 10:10 | Updated: 7 November 2017, 14:20
One newspaper labelled Jacob Rees-Mogg the hero of the day for helping when a woman fainted at his meeting. His response live on LBC was brilliantly under-stated.
The Conservative MP was said to have "leapt into action" during his fringe event at the Tory Conference in Manchester.
But speaking to Nick Ferrari, Mr Rees-Mogg downplayed the incident.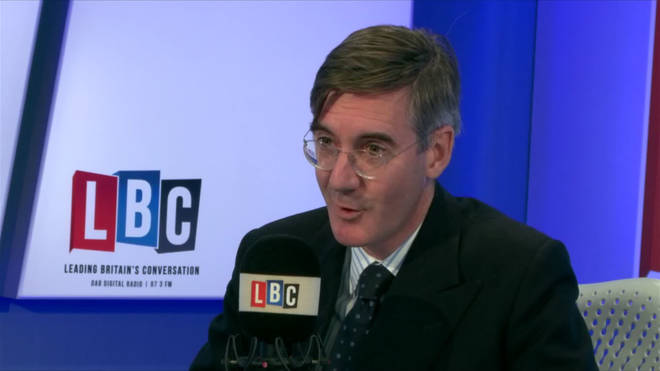 Asked if he had medical training, he responded: "No, I just wandered over with a glass of water.
"Well, what else do you do? I wasn't leaping into action.
"It's very flattering, but I went over with a glass of water and a bottle of water in case it was necessary.
"But actually, the lady had already recovered, so my actions weren't necessary.
"I was very flattered by that, but I think it was somewhat overstated."
The incident happened on the same day he calmly debated with protesters who stormed his speech at at fringe meeting.