John Curtice Perfectly Explains "Radical" Constituency Boundary Changes
11 September 2018, 10:04
Legendary political scientist John Curtice breaks down the "radical" changes to constituency boundaries that see the number of MPs reduced.
Speaking to Nick Ferrari on LBC, Professor John Curtice believes that election boundary changes are radical for two reasons.
Firstly, he said that reducing the number of MPs is "essentially a populist move in response to the anger at the House of Commons in the wake of the MPs expenses scandal."
"The second reason why this is radical, is that we are for the first time actually going to use a relatively logical arithmetically coherant set of rules that mean every constituency should be more or less of equal size."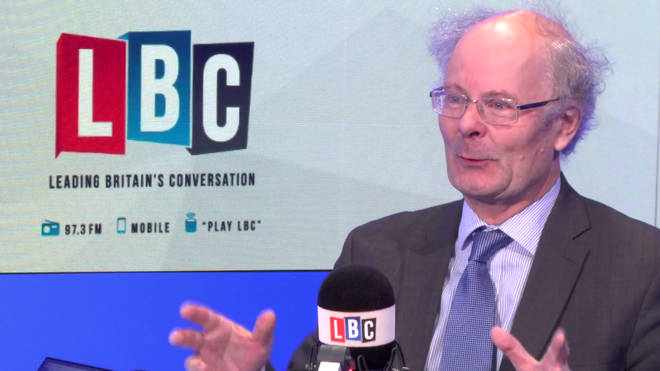 The political scientist also drew attention to the fact that Wales will see a significant reduction in the number of MPs, from 40 to 29.
And nationwide, due to population movements, Professor Curtice said that Labour seats had about 4,000 fewer voters on average than those held by the Conservatives.
Parliament approved the principle of reducing the number of MPs in 2011, but the Boundary Commission has only just published its final proposal.
These proposals will need to secure the backing of MPs and peers in Parliament before they can be implemented.
When asked by Nick, Professor Curtice said that Theresa May "might just squeak" the final proposal through with help from the DUP.
"So behind the drama of Brexit and the negotiations over the next few weeks, also watch out for that apparently nerdy but potentially important drama of the boundary re-drawing and the cutting of the number of MPs," he said.