Labour MP Is Ashamed Of Anti-Semitism Within Party
27 March 2018, 10:25 | Updated: 27 March 2018, 10:37
Labour MP John Mann, the chair the All-Party Parliamentary Group against Antisemitism, says he is "ashamed" of his party and calls for better leadership from Jeremy Corbyn.
The Labour MP said he was "ashamed" of his party, and the problem of anti-semitism has got worse under Corbyn's leadership.
Speaking to Nick Ferrari, he said: "He's got to act.
"Talk is fine, but it's action that's needed."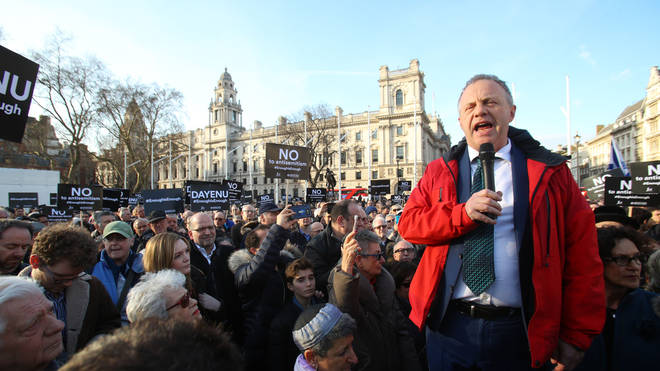 He said: "We've lost our way on this.
"The fact the Jewish community is holding a protest against the Labour Party, I could not have envisaged ten years ago that that could ever happen.
"It's a shame for our party.
"I'm ashamed of our party.
"We need leadership now to get out of this, and it means leadership from Mr Corbyn of course."