Keir Starmer Claims Boris Johnson Is Getting "More Ridiculous By The Day"
2 March 2018, 12:37 | Updated: 2 March 2018, 13:01
Boris Johnson is getting "more ridiculous by the day", Labour's shadow Brexit secretary has claimed during a scathing attack on the Foreign Secretary.
Sir Keir Starmer slammed Mr Johnson after he compared the Northern Ireland border to the congestion charge.
During an interview earlier this week, the Foreign Secretary rubbished fears that Brexit could create a hard border, by comparing it to the boundary between two London boroughs.
But, Sir Keir was left less than impressed by the remarks, telling Nick Ferrari on Friday: "Boris Johnson gets more ridiculous by the day.
"I'm not sure anybody can take him seriously any more.
"This casualisation of a very serious problem about the border in Northern Ireland really doesn't help anyone.
"He doesn't help himself frankly."
Meanwhile the Labour frontbencher also set out the questions Theresa May must address in her major Brexit speech later today.
The Prime Minister is expected to lay down five key "tests" for any future UK-EU deal.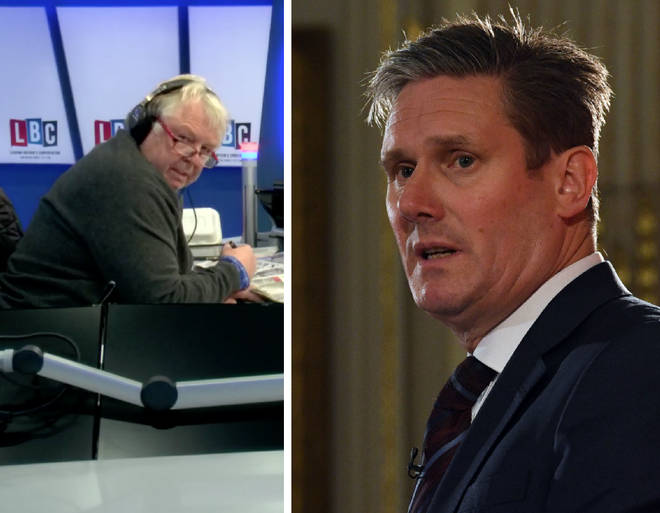 Sir Keir added: "The country is crying out for the answers to some pretty critical questions.
"How are you going to protect manufacturing in Britain? How are you going to advance services and critically what's your answer to the question of the Northern Ireland border?"
He continued: "We've had soundbites from the Prime Minister in the past, we've had vague, warm words and sometimes impossible red lines.
"We've not really had, and it's been 21 months since the referendum, any concrete answers to these admittedly very difficult questions."