Ken Livingstone: Labour MPs Are Diverting From Local Elections With Anti-Semitism Claims
27 April 2018, 10:23 | Updated: 27 April 2018, 10:53
Ken Livingstone has hinted that he wants to become an MP again once he is let back into the Labour Party.
It is two years to the day since the 72-year-old claimed Adolf Hitler supported Zionism.
Livingstone was suspended from the party for two years as a result. That suspension runs out today - and a new one kicks in.
It is now down to new Labour general secretary Jennie Formby to decide whether Mr Livingstone can rejoin the party or whether he should be referred again to Labour's disciplinary committee.
Mr Livingstone is out campaigning in his local area ahead of the council elections next week.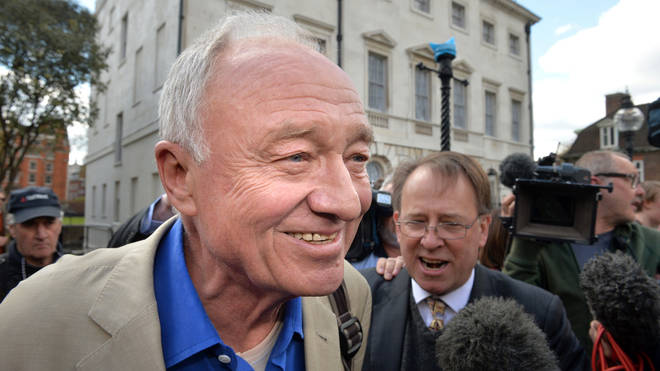 And he told LBC that he would be open to a return to parliament to support his close friend Jeremy Corbyn.
With a smile, he said: "'m sure all of this will be resolved once the local elections are out of the way.
"Looking bad, the mistake I made was that when I lost the election to Boris in 2008, I should have stood and got back in to parliament in 2010.
"I would have supported Ed Miliband, I thought he was a genuine Labour leader. And I'd be doing anything now that Jeremy wants."
Richard Angell, director of Progress, said: "The Labour party rules say suspended members should not hold office or represent the party in anyway and I think that means Ken probably shouldn't been campaigning for Labour.
"I don't know how he is a good advocate for Labour's policies or values and he certainly shouldn't be going on the media trying to commentate on British politics and what we are doing. This is a man who doesn't respect the rules of the Labour party and how we operate together. But also this is a man who shows literally not one ounce of remorse."