Ken Livingstone Tells LBC: Jeremy Corbyn And I Never Disagree On Anything
22 May 2018, 08:43
Ken Livingstone insisted that he and Jeremy Corbyn never disagree on anything - but refused to confirm if that included his views on Hitler.
LBC EXCLUSIVE: "Nobody In Labour Told Me To Stop Talking About Hitler," Says Ken
The former Mayor of London resigned from the Labour Party yesterday, saying he didn't want to distract from the Corbyn's leadership.
And speaking to Nick Ferrari, he revealed just how close he is to Mr Corbyn.
Nick asked him about an LBC exclusive which showed that the Labour leader's team used to send out tweets from Ken's Twitter account.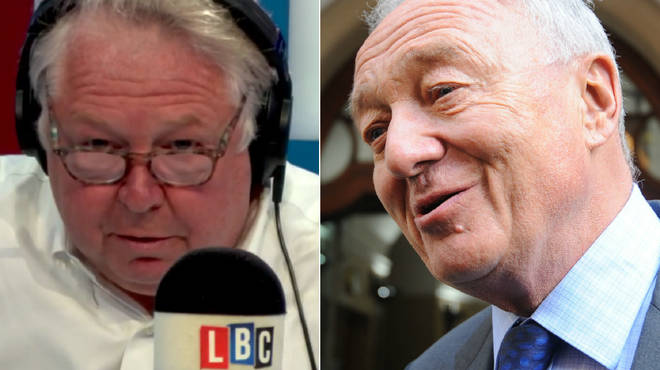 When asked if they were his views or the ones Seumas Milne wanted him to have, he responded: "I'm not terribly interested in the Twitter account stuff.
"I've known Jeremy for 45 years. I can't ever recall a time when me and Jeremy disagreed about any policy."
Nick asked him: "Including your views on Hitler and Zionism? Does Mr Corbyn share your view on that?"
Ken simply answered: "You'd have to do an interview with him on that."
Nick insisted: "I'd love to."
Watch the full interview between Nick Ferrari and Ken Livingstone