LBC Reporter Tries The Fish & Chip Shop Job That No-one Wants
21 November 2018, 10:03
A fish and chip shop owner claimed he can't find anyone to do the job as the welfare system has made them "workshy". So Nick Ferrari sent an LBC reporter to do the job that no-one wants.
Frank Suhadolnik, who runs Haughton Chippy, a family-run takeaway in Darlington, opened a second shop in the town but cannot find enough people to run it.
He said 14 people in a row failed to turn up for their first shift at the chippie.
Nick Ferrari wanted to see why people didn't want to work there, so he sent Rachael Venables to Harry's Fish Bar in Southall to see if she could hack it doing a busy lunchtime shift.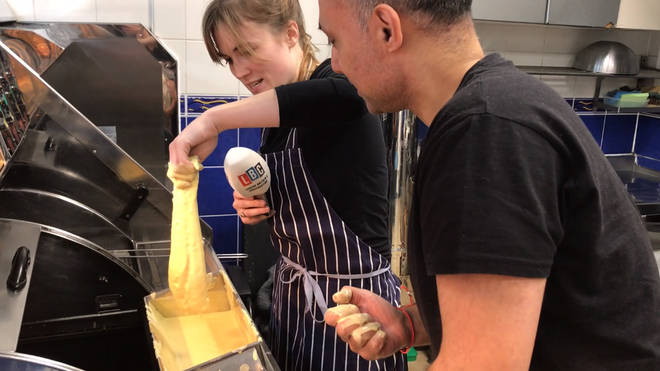 There were a couple of disasters - she really struggled to lift the 25kg bag of potatoes. And she broke a fish.
Watch the video at the top of the page to see how she got on.