Liam Fox's Response Over Government's Immigration Targets Is Very Telling
21 August 2018, 08:36
Nick Ferrari asked Dr Liam Fox whether he backed the government's immigration target - and the answer was far from a ringing endorsement.
The International Trade Secretary was live on LBC to discuss his plans to turn the UK into an exporting superpower post-Brexit.
At the end of the interview, Nick asked him whether he agreed with the government's immigration target of 100,000 and he said: "The government has said there needs to be controls over total immigration.
"And I think that one of the things that was clear from the referendum was that the public do not want unlimited movement into the United Kingdom.
"I think the public can differentiate between people who come here with a job and will be contributing to the economy and those who under free movement were able to come to the United Kingdom and use our public services without every having contributed to them."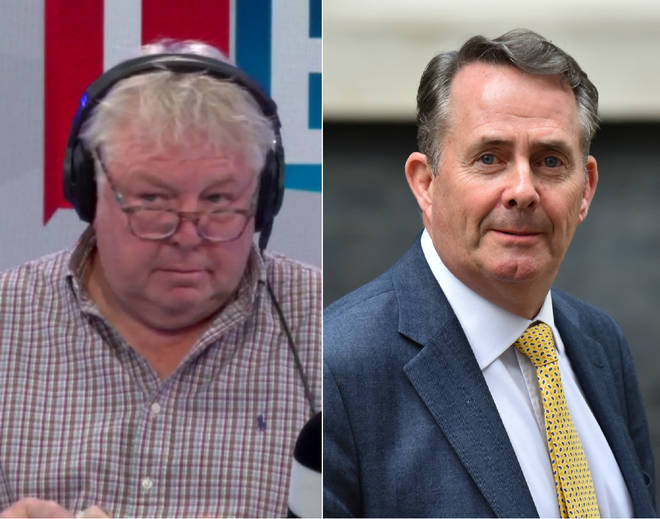 Nick again pushed him to say whether he backed the target and he added: "Well that's the government target and we'll be reviewing what we do post-Brexit.
"I think we need to look in the future at how we match our employment opportunities with our migration policy.
"The big problem with free movement from Europe was that people were able to come to Great Britain without having a job and they were able to use our public services like schools and hospitals and housing without ever having contributed.
"I don't think the public think that is fair and neither do I."
Nick gave him one more chance to say whether he backed the target. "Naturally, as a member of the public, I support the government's policy," Dr Fox said.