Nick Angry At One-Legged Albanian On Benefits
2 June 2016, 09:36 | Updated: 1 September 2016, 16:48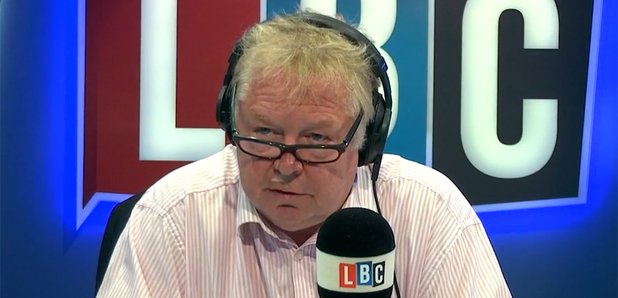 Nick Ferrari was left furious that a one-legged Albanian murderer was given a free council house in the UK, while a hard-working Canadian business-owner has been deported.
Nick called for the "migration madness" to end and appealed to the British sense of fair play.
Speaking on Ferrari's Breakfast Brief: "Can anyone explain the migration madness we've just talked about.
"We have a one-legged double-murderer Albanian drug-dealer, who is given a free council house and almost £2,000 a month.
"While at the same time, a Canadian businessman, his wive and five children will be kicked out of Scotland. Their crime is that they've not employed enough staff in their local café.
"This is madness and it has to stop.
"Whatever happened to that sense of British fair play? Fair? Absolutely right."