Nick's Sparky Clash With Muslim Caller Over ISIS
16 November 2015, 11:24 | Updated: 1 September 2016, 17:33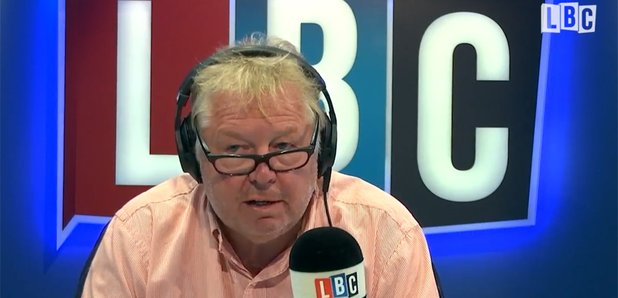 This is the very sparky exchange where Nick told caller Mahmoud that parts of Islam have to wake up to the threat of Islamic State.
Mahmoud in Putney phoned to say he was surprised at Nick's comments that Islamic State was a "Muslim problem", in the wake of the sickening Paris attacks.
The exchange between the LBC presenter and the caller started heated and just got spikier from there.
"How can that be a Muslim problem, you tell me?" said Mahmoud.
"Someone has taken your faith and twisted it and warped it and turned these people into heartless killers who would actually shoot someone and they think they're doing it in the name of Islam. It sure as hell isn't a problem for me," Nick responded.
"A lot of this is to do with British and European foreign policy," claimed Mahmoud. "It's unpalatable for people like yourself but that is a fact."
Nick wasn't entertaining that argument for a second:"Many people are unhappy with aspects of the British government, it doesn't mean they decide to try and brainwash young people and have them...try and behead a soldier in Woolwich."
The two men continued their passionate debate - you can hear the full call above.