Nick Ferrari Defends Lewis Hamilton Over Paradise Papers: It's Not A Crime To Save Money
7 November 2017, 07:44
Nick Ferrari launched a stout defence of Lewis Hamilton, insisting it is not a crime to save money by legal means.
The Formula One champion is the latest big name to be named in the Paradise Papers for avoiding tax, after he saved money by leasing a private jet to himself.
However, Nick pointed out what he did was completely legal - and almost certainly something that he knew nothing about.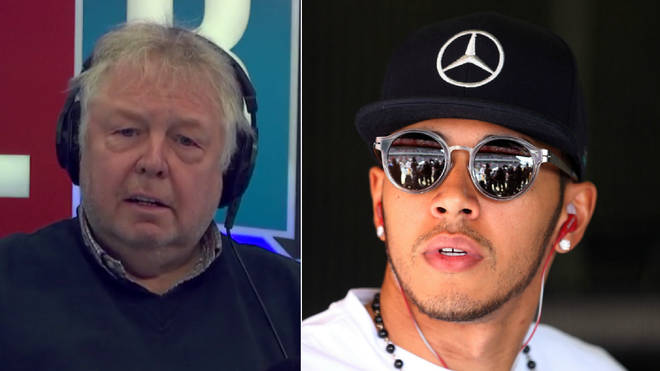 Speaking on his LBC show, Nick said: "What the hell? Have I just woke up in a country now where it's a crime to save money?
"Nothing illegal. Morally? OK I'll give you that, morally questionable. It's not his fault. The same with the Mrs Brown stars. It's extraordinarily complex.
"You would do it if you could, if you were making the kind of money that Lewis Hamilton makes.
"Clearly I'm the only person in Britain who thinks it's not a crime to say that Lewis Hamilton saved money leasing a £16million jet from himself. How dare he!"