Nick Ferrari On The "Farce" Of The UK Asylum System
21 October 2016, 08:11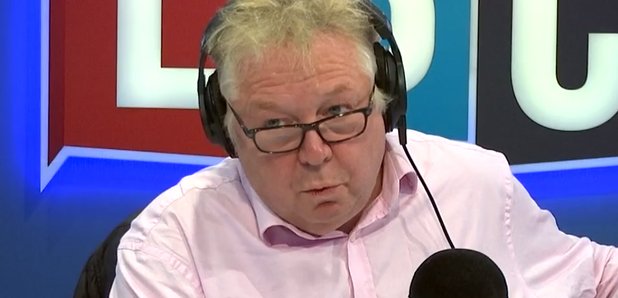 If you thought the management of the migrant crisis couldn't get any worse, Nick Ferrari's got a wake-up call for you.
Nick was reacting to a Telegraph story that says the Home Office is "failing to verify whether child refugees have family members in the UK able to look after them."
It left the LBC presenter with his head in his hands: "Not only would it appear that whoever's running these checks - it must be Stevie Wonder who sees these migrants, because they are palpably, palpably in their 20s if not 30s.
"Now you say: 'I've got an auntie in Redhill.'
"OK, in you come! Not even a check, don't even ask 'Auntie who?'
"Auntie Imran...it is a farce.
"Jack Straw saying earlier this week we're in danger of the public losing confidence in the asylum system. Mr Straw, there is no confidence in that system."