Nick Ferrari Asks: Why Is Theresa May Ignoring Knife Crime In London
7 November 2018, 08:24 | Updated: 7 November 2018, 08:25
Nick Ferrari demanded to know why Theresa May has time to comment on the Grenfell effigy video, but not on the five young people murdered in London this week.
Six men have been arrested after a video surfaced on social media showing them burning a model of Grenfell Tower in South London last weekend.
The Prime Minister tweeted: "To disrespect those who lost their lives at Grenfell Tower, as well as their families and loved ones, is utterly unacceptable."
But on the same weekend, five young men were fatally stabbed in the capital - and Nick says the silence from Mrs May is deafening.
Speaking on his LBC show, he said: "The Prime Minister has tweeted that a video showing an effigy of Grenfell Tower being burned while Guy Fawkes revellers laughed was 'utterly unacceptable'. She's of course right.
"Where's her comment on the fact that five young men have been fatally stabbed in London in a week? Why no comment from Mrs May?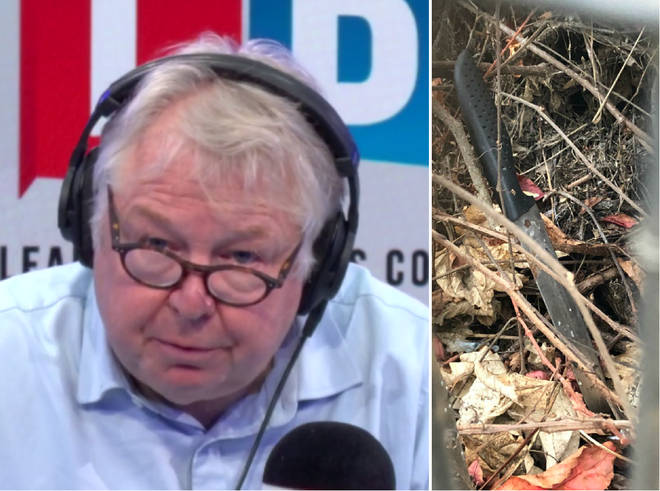 "Could it be that she was the buffoon who stood down Stop And Search that many police commentators, nay experts, say has actually led to this explosion.
"So you're right Prime Minister, that is utterly unacceptable, that Grenfell video. Why haven't you tweeted about five dead young men in London?"