Nick Ferrari To Health Secretary: Why Appoint Suicide Prevention Minister With No Budget?
10 October 2018, 12:08
Nick Ferrari asked the Health Secretary why he's appointed a Minister for Suicide Prevention if there's not enough money for her to do anything.
Matt Hancock made the announcement on World Mental Health Day that Jackie Doyle-Price will lead efforts to cut the number of people taking their own lives - currently 4,500 every year in England.
He said the government is looking at a range of issues in society that could be leading people to kill themselves.
But Nick asked one simple question: "I take calls from my listeners and they say that budgets have been cut, that mental health is not getting the money it had in previous years. Are they correct?"
Mr Hancock responded: "There have been some savings that have been made..."
Nick then told him: "If savings have been made, what's the point of putting a Minister in, if she's not got enough cash?"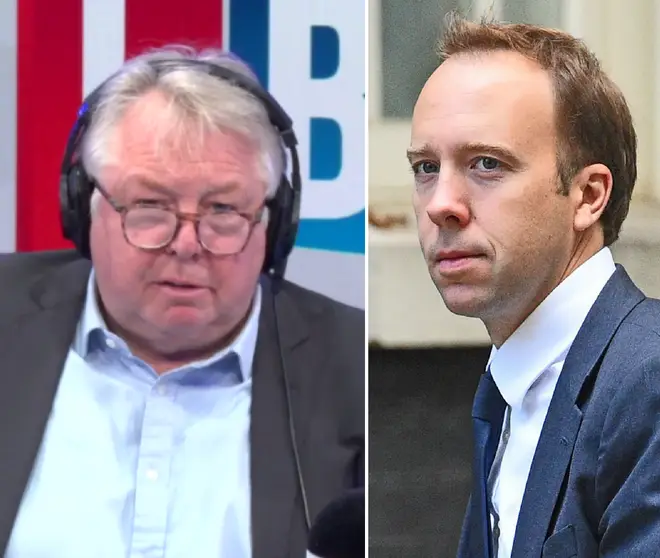 The Health Secretary then insisted: "In the last few years, mental health budgets have gone up. But we want to see more.
"None of this money comes for free, it's taxpayers' money. But the government as a whole has decided to make the NHS its number one spending priority.
"We've got that extra £20billion, which starts to come on stream in April and we're currently writing the plan on how to spend it."