Nick Ferrari Tells Tory 'Rebel Leader': You've Weakened Your PM
14 December 2017, 08:27
Nick Ferrari told the man who orchestrated the Conservative Brexit rebellion last night that he had weakened Theresa May.
Dominic Grieve tabled an amendment to the Brexit bill calling for parliament to have a meaningful vote on the deal with the EU and was one of 11 Tory MPs to vote for it.
And when Nick spoke to the him this morning, he didn't hold back.
When Mr Grieve insisted he felt Theresa May could use the vote to her advantage, Nick said: "How can it possibly be to her advantage as she arrives in Brussels today, less than a week from seeming to manage to pull something together with that deal on Friday, she's now surely weakened and exposed.
"Any deal she does she has to get past a vote.
"This is like a divorce and you have to get your in-laws to agree to the terms."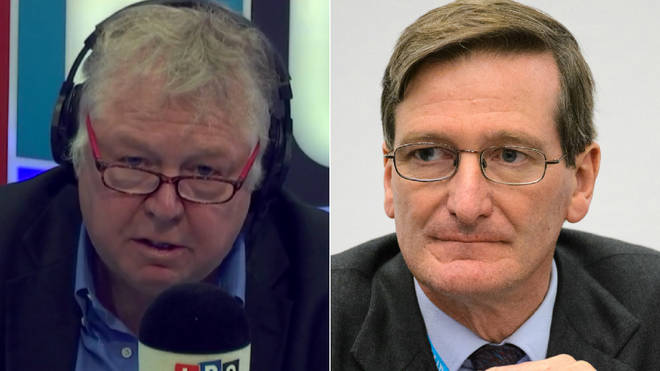 But Mr Grieve insisted: "I'm afraid I don't agree with you. There is a very big majority in parliament to support the Prime Minister right across the House in order to achieve a sensible Brexit terms and to try and take us out of the EU and towards a different future in a way that minimises risk and maximises opportunity.
"I've never rebelled before and something I had to be done to stop this drift towards a completely incoherent sort of Brexit relying on essentially government by decree.
"And whilst I recognise that the government has many problems, the best way of achieving the right Brexit is by using parliament properly."