Nick Ferrari And His Team Wear Gareth Southgate Waistcoats To Support England
6 July 2018, 08:18 | Updated: 6 July 2018, 08:30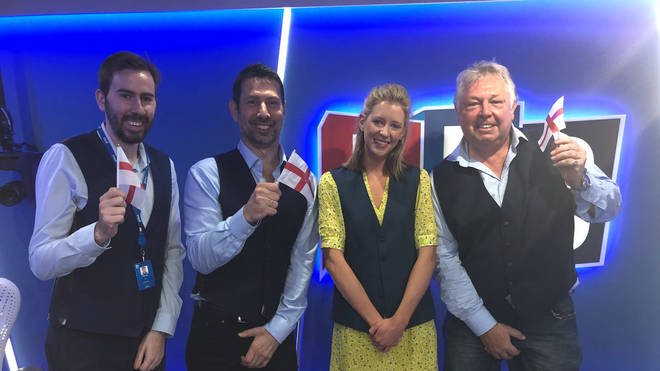 Nick Ferrari and his production team donned their Gareth Southgate waistcoats to support England in their World Cup quarter-final.
The England manager has been a big hit in the World Cup - and has been credited for bringing back the waistcoat after wearing one for each of the matches.
Indeed, LBC's Business Correspondent Declan Curry revealed that sales are so high that Marks and Spencer are starting to run out.
Sales are reported to be up 35%. On the M&S website, there are only seven small waistcoats left in the UK.
England play Sweden in Samara on Saturday afternoon, with a place in the semi-finals up for grabs.