Nick Ferrari's ABC: Tory MP On Why New Cyber-Bullying Guidelines Are Vital
9 January 2018, 09:50 | Updated: 9 January 2018, 13:55
Conservative MP Alex Chalk gave his backing to Nick Ferrari's ABC as he told him he cyber-bullying has had an effect on youngsters' mental health.
Yesterday, Nick launched his ABC: Anti-Bullying Charter. The government's anti-bullying guidelines haven't been updated for a generation and make no reference to cyber-bullying at all.
He wants your help to write a new set of guidelines for schools to adopt that better serve the needs of young people today.
Mr Chalk, the MP for Cheltenham, told Nick that he set up an inquiry into the impact of social media bullying on children after speaking to children at his local schools.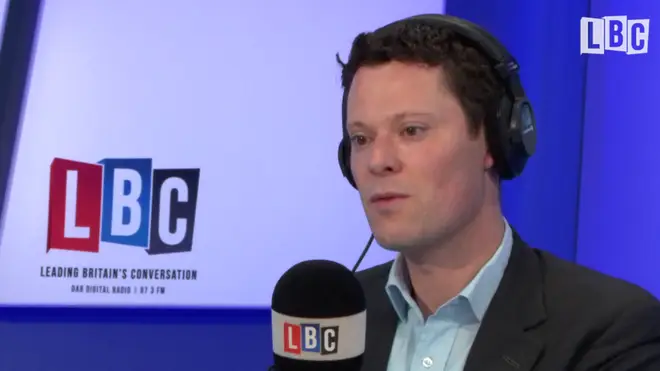 He said: "There has been a reduction in the level of mental health among young people. And when speaking to young people, the single common factor was the role of social media, in particular, cyber-bullying.
"Those who I think are particularly at risk are those from 11 to 18."
Mr Chalk revealed he is putting pressure on the social media companies to act on cyber-bullying.
He added: "When people are reporting cyber-bullying, the onus is always on the victim and yet the repercussions for the perpetrator just don't seem to be there.
"We need to rebalance that, there's got to be real-world consequences for people who make people's lives a misery."