Nick Ferrari's Deeply Personal Reason Alfie Evans Should Go To Italy
26 April 2018, 09:48
Doctors told Nick Ferrari's parents that his brother would be a "vegetable" for life following a car accident. But they got a second opinion and he ended up living a long, healthy life.
That's why Nick believes that Alfie Evans should be given the chance to get treatment in Italy, as his parents want.
Speaking on his LBC show with clear emotion in his voice during the court cases over ill baby Charlie Gard, Nick said: "Doctors do get it wrong, that is the reality. Doctors do a fantastic job and I know they don't do it willingly, but sometimes there is a sense to give up when you don't need to give up.
"My brother Simon was told he would be a "vegetable" for life after a car crash and doctors wanted to turn his life support off to harvest his organs.
"My mother refused and Simon recovered, living for another 34 years. And that's why I think that sometimes specialists can sometimes get it wrong.
"As regards Alfie Evans, I've come completely round to the school of thought now that the lad should be given a chance. I cannot see why they wouldn't."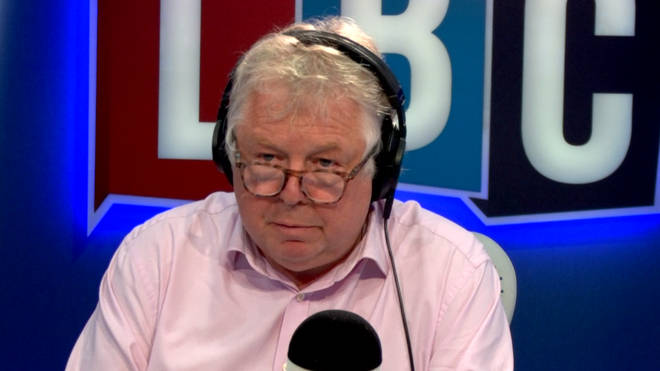 Nick also noted the story of Ashya King, whose parents effectively became fugitives as they took their son to Prague for an innovative therapy that the NHS refused. Last year, it was announced that Ashya was cancer free.
Earlier today, Nick spoke to Alfie Evans' father Tom, who told Nick that the doctors at Alder Hey Children's Hospital "hate" him.