Nick Ferrari's Deeply Personal Reason He Will OPT OUT Of The Donor Register
5 October 2017, 09:46
Nick Ferrari revealed he will opt out of the organ donor register - all because of his late brother.
Yesterday, Theresa May announced that everyone would automatically be added to the organ donor register, unless they specifically asked not to be included.
But Nick told a deeply personal story about why he does not want to be on it.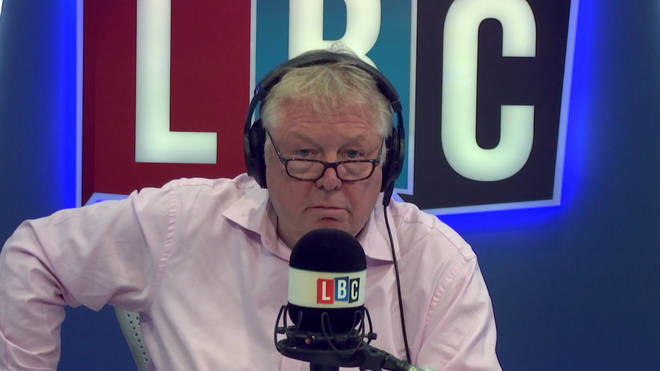 Speaking on his LBC show, he said: "My late brother Simon was involved as a back-seat passenger in a very serious road accident in 1968. I remember the day now, May 11th 1968.
"He was thrown out of a car head first into a lamp post and he was taken to King's College Hospital in Camberwell in London.
"When my parents got there in the early hours of the morning, they were told that he was clinically dead and they wanted to harvest his organs. My parents resisted, my mother in considerable style.
"They said 'Your son will only be a vegetable'. And my parents said 'Well, so be it'. They said 'He'll never speak, he'll always be in a wheelchair'. But when he got out of his wheelchair, they said he'll always need crutches. But when he got off crutches, they said he'll always need sticks. But he got off sticks.
"He ended up being a reporter on the Daily Mirror for 34 years, prior to his death some years ago.
"I'm not suggesting for one second that surgeons are rapaciously waiting for people to arrive and then saying 'What can we take from her or him'.
"But as and when you have the opportunity, just consider the story of my brother Simon.
"I know that I - and I imagine my children - will probably sign against it."