Paul Nuttall Slaps Down Nigel Farage For Criticising Ukip Members
6 January 2017, 11:05 | Updated: 6 January 2017, 11:09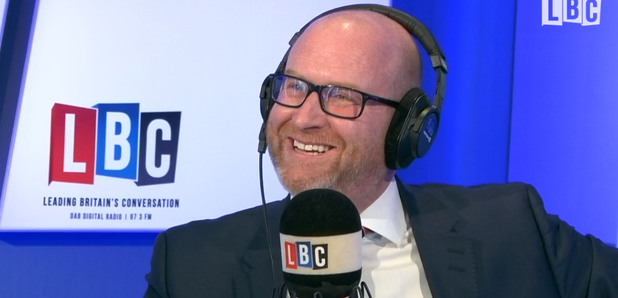 Paul Nuttall has told Nigel Farage to stop criticising other members of Ukip.
The new Ukip leader is trying to reunite the party following a difficult period following the EU Referendum in which Diane James resigned after just 18 days as leader and MEPs Stephen Woolfe and Mike Hookem came to blows in Strasbourg.
But when he was asked about Mr Farage's comments about MP Douglas Carswell and Suzanne Evans, Mr Nuttall said he has spoken with his former leader about it.
- Paul Nuttall Calls For Death Penalty For Child Killers
Speaking to Nick Ferrari, he said: "I've had a conversation with Nigel and I sincerely believe that won't happen again.
"I stood on a platform of unity and I received the biggest mandate in the history of Ukip. Because people have been fed up with the in-fighting, they were fed up by what they saw in Strasbourg.
"I've had conversations with Nigel, I've had conversations with Douglas, we all have to put everything behind us now and say bygones-be-bygones because the cause is bigger than any personality and any individual."
Categories: Nick Ferrari | Ukip | Nigel Farage