"People Will Lose Their Jobs Because Of You" Nick Ferrari Tells Smithfield Protester
19 August 2019, 09:50
Nick Ferrari told a protester planning to shut down Smithfield Meat Market for two weeks that his action will end with people losing their jobs.
Animal rights activists are planning to blockade Smithfield Market, the largest wholesale meat market in the UK, in October in an extension of the of Extinction Rebellion climate protests.
They want to end the industries of animal farming and fishing and transition to a plant-based food system.
Alex Lockwood, a representative of Animal Rebellion, told Nick: "We're asking for the same thing that the United Nations are asking for. They said we need to drastically change how we use land on the planet and if we don't, then we can't stop climate change.
"It's about shifting us to a more plant-based food system."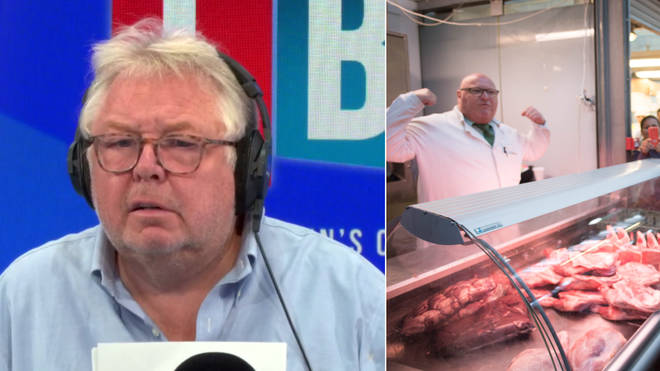 But Nick told him: "Presumably there is a risk that some farmers, some butchers, some livestock retailers, they'll go bust.
"Aren't you putting people's livelihoods at risk if you close the market for two weeks? I would imagine not everyone would survive.
"You and your colleagues could put people out of work."
Nick then found out that Mr Lockwood was an academic and added: "So you're ok, but other people will lose their jobs. How fair is that?"