Philip Hammond Brands Labour's Tuition Fee Pledge "Irresponsible And Undeliverable"
2 October 2017, 09:27
The Chancellor of the Exchequer said Labour's policy was more attractive than his party's but would never be delivered.
Theresa May has opened her Conservative party conference with policy pledges intended to woo young voters: a tuition fee freeze and fresh investment in the Help to Buy scheme.
Nick Ferrari quizzed Philip Hammond about the promises, arguing young people would always vote to abolish tuition fees ahead of freezing them.
The Chancellor of the Exchequer accepted the point but asked voters to recognise how unachievable Labour's policy was.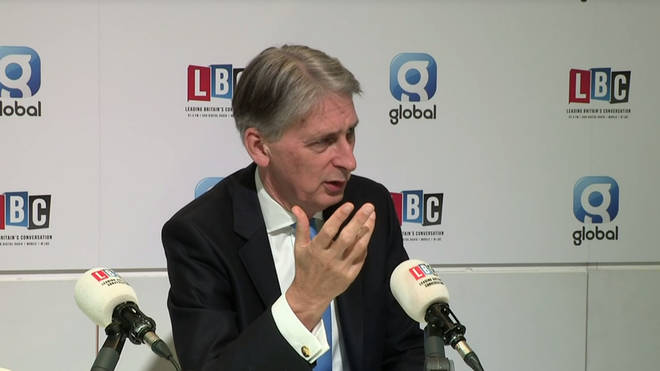 He labelled scrapping tuition fees "deeply irresponsible" and said that the Labour pledge "cannot credibly be delivered."
"Jeremy Corbyn's proposition is that we will borrow hundreds of billions of pounds more money - that will burden the future generation.
"The frustration is that we had these arguments and debates in the 1970s and we decisively turned our backs on this kind of fantasy economics.
"That you can borrow, that you can nationalise, that you can cap and you can control and somehow make people better off.
"We learnt in the 1970s that it doesn't work like that, it ends in ruin. It ends in the people who are supposed to be being protected being damaged the most."
Watch the interview above.