Policing Minister 'deeply concerned' over high rate of phone thefts in London pledging to do more
13 April 2023, 08:56 | Updated: 13 April 2023, 09:23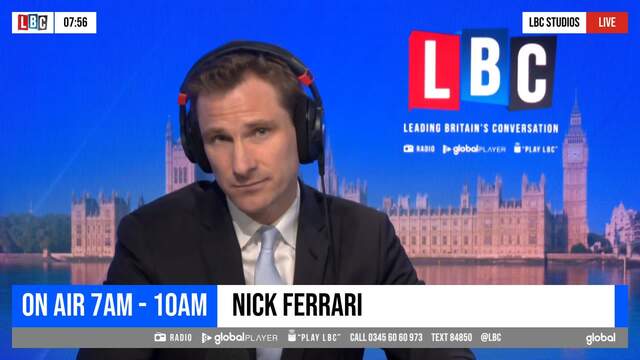 Policing Minister shares concerns over record phone thefts in London
Policing minister Chris Philp said he is "deeply concerned" by figures suggesting high rates of mobile phone theft in London and admitted "there's more we can do" to follow up on reported crimes.
Speaking to LBC's Nick Ferrari at Breakfast, he claimed more police officers were being recruited locally to better protect the streets.
The conversation comes agter shocking official figures revealed a mobile phone is reported stolen in London every six minutes.
He said: "I'm concerned, deeply concerned, by those figures as a Londoner. As you say, it probably applies in other cities as well. That's precisely why we're recruiting all these extra police officers locally, so once they're all through their training, being able to protect the streets to prevent these crimes in the first place and then follow up afterwards."
Asked whether he thought police follow-ups now are sufficient, Mr Philp replied: "I think there's more we can do to be absolutely honest."
The minister added: "One of the challenges I'll be putting to these police officers with the removal of these bureaucratic burdens, which are worth nearly half a million hours a year, you know, I expect and the public expect obviously more visible policing which is preventative and it reassures the public and I expect more to be done on follow-up.
"So that's what I'm expecting from policing in return for the investment we've made and for removing some of these bureaucratic burdens which have, frankly, been wasting their time."
Read more: Serial rapist who made his young victims wear dog masks and collars gets 11-year jail term
Read more: Man, 74, extradited from Pakistan and charged with murder over 2005 shooting of Bradford PC Sharon Beshenivsky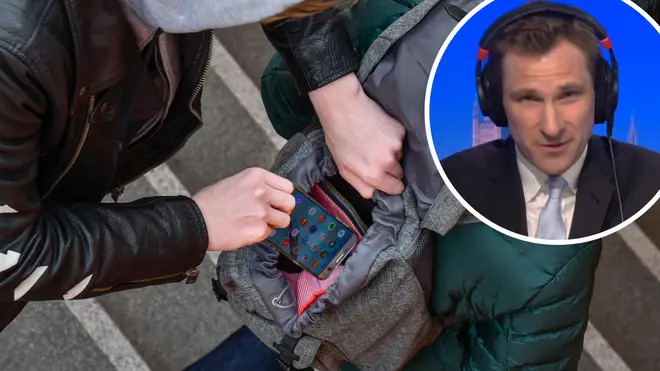 A staggering 90,864 phones - equating to almost 250 a day - were stolen across the capital last year, according to stats provided to the BBC by police.
They reveal Westminster is London's phone theft hotspot, with 25,899 mobiles stolen there in 2022 - almost 30 per cent of the total stolen across the capital.
Camden came in second place with just shy of 7,900 phone thefts, followed by Southwark and Hackney. Bexley saw the fewest phone thefts, with 432.
The figures have also exposed the slim likelihood of victims being reunited with stolen phones, showing only around two per cent of mobiles stolen in London last year were later recovered.
Scotland Yard said mobiles are difficult to trace as they are typically sold on quickly. Thieves often use bikes and mopeds to snatch mobile phones, frequently approaching victims from behind while they are texting or on a phone call.
Nick Ferrari confronts Policing Minister on the Tory's myriad of promised crime 'crackdowns'.
One city broker who intervened was left needing 52 stitches to his face.
Meanwhile, celebrity talent manager Chad Teixeira's phones were stolen by thieves three times in a matter of weeks last year.
The 35-year-old was targeted by pickpockets outside restaurants near Leicester Square and Covent Garden.
In a third, violent incident robbers pulled open the doors of his Uber at 4am in the West End before beating him until he handed over his iPhone, leaving him feeling "violated".