Priti Patel Slams Tony Blair For Trying To "Subvert The Will Of The People"
2 October 2018, 13:24 | Updated: 2 October 2018, 13:44
Conservative Eurosceptic Priti Patel has accused Tony Blair of trying to "subvert democracy" over his call for a second referendum.
Speaking from the Tory Party conference on Tuesday, the former International Development Secretary laid into the former Prime Minister and others campaigning for a so-called People's Vote.
The MP for Witham has been a vocal critic of Theresa May's Chequers plan.
She has previously described the blueprint as an affront to democracy.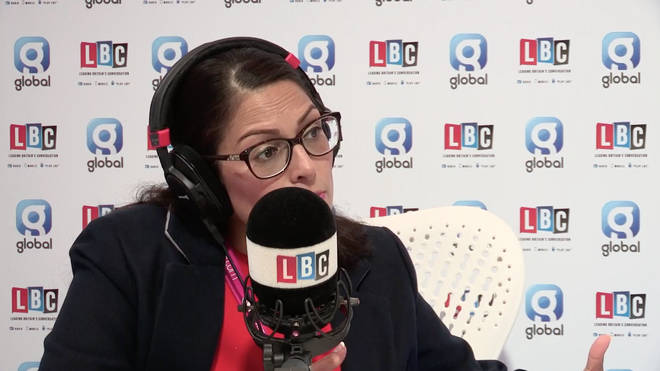 Now, she's attacked those bidding for a new vote on leaving the EU.
Talking to Nick Ferrari, Ms Patel said: "The proponents of a second referendum, a People's Vote, are the likes of Tony Blair, Lord Mandelson, the very individuals that denied the British people a referendum at the time of the infamous Lisbon Treaty - having promised the British people a referendum.
"There was a lot of lecturing back then of the British public 'we know best' and of course they're now out there trying to subvert the will of the public and democracy by putting out those ideas all over again."
Watch above.