Stop Violence On NHS Staff: Date Set For Parliament Debate
27 January 2017, 09:19 | Updated: 20 October 2017, 06:51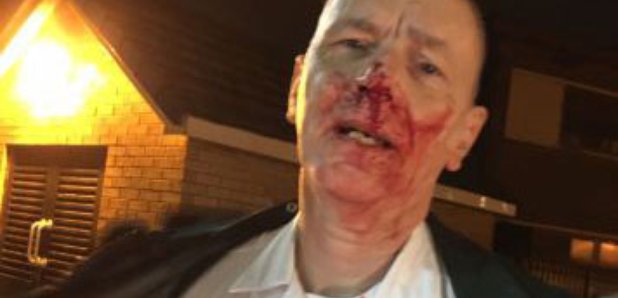 There are 193 assaults on doctors, nurses and paramedics every day in England. Nick Ferrari says this has to stop.
If you assault a police officer, it is a specific offence. It's time we protect our emergency medical staff in the same way.
This is Nick Ferrari's GEMS campaign - Guard our Emergency Medical Services - and as of today (Friday, January 27) a date has been set for a debate in parliament.
100,000 signatures were needed for parliament to debate the petition, but it has already racked up more than 111,000.
The date of the debate has been set for February 27, and you can watch it live online here.
- Download the GEMS Poster to print out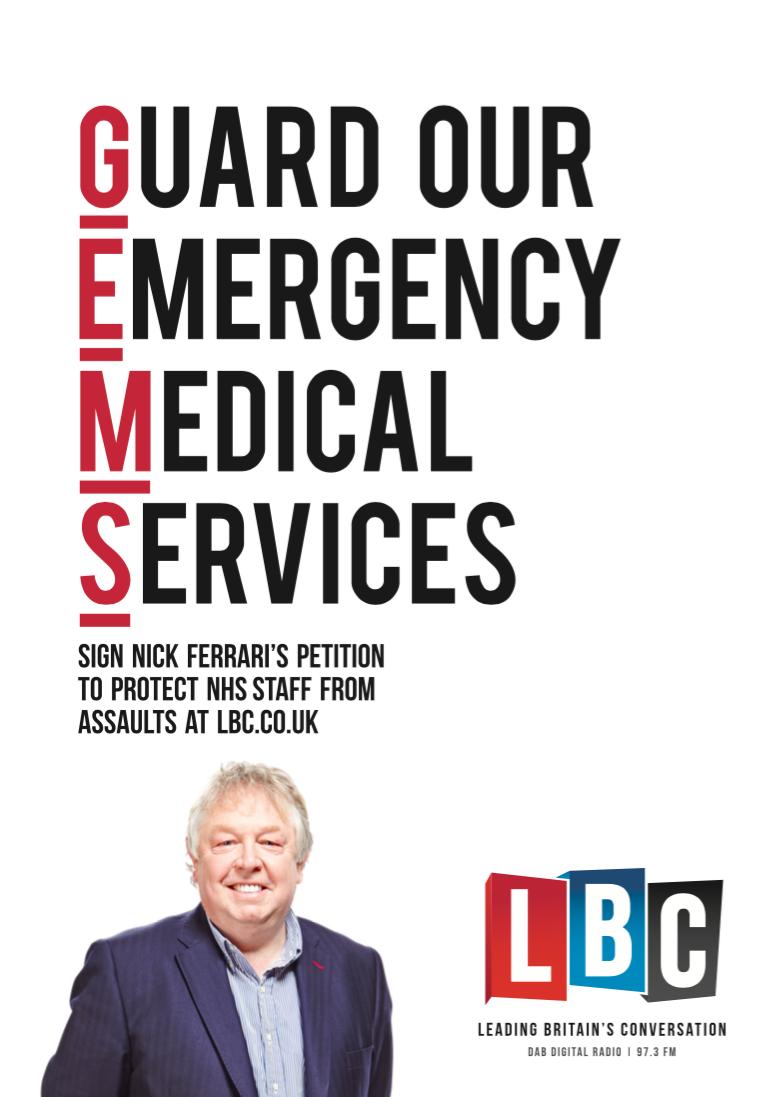 An LBC investigation has found that assaults on NHS staff have risen to 193 per day over the past 5 years.
- Corbyn, Farron And Farage Back Nick Ferrari's GEMS Campaign
Latest figures reveal that the total number of assaults in the year to the 31st March 2016 was 70,555 whereas in 2011/12 it was 59,744. Dil Patel is just one of those who's suffered an attack while trying to help:
Of the 2015/16 assaults 17,851 did not involve factors such as medical illness, mental ill health, severe learning disability or treatment administered. However only 1,740 of these assaults resulted in criminal sanctions.
With stretched resources, higher demand and rising waiting times, the NHS can ill afford this violence.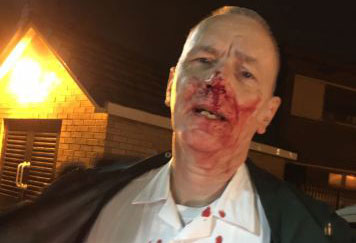 Nick insists that it MUST extend the higher legal provision and protection given to police officers to NHS medical staff. We must make it a specific offence to assault them.
This would be similar to the Police Act 1996 which enshrined in law the specific offence to attack a police constable conducting their duties.
Nick says: "It is unacceptable that attacks on medical staff are not treated in the same way we'd treat an attack on police officers.
"In Scotland there is a specific law against assaulting a member of the NHS medical services. It should be the same across the UK."
Dr Mark Porter, the chair of the British Medical Association council, which is supporting the campaign said: "I hope that this campaign will help to make a real difference to reducing the number of serious incidents that all doctors and medical staff are subjected to.
"As workloads rise, and staff are under greater pressure from the demands of patients that are harder to meet, the risk that patients take out their frustration on those who are trying to help them increases. The mechanisms must be there to minimise the likelihood of attacks, to support staff who experience them, and to ensure that anyone who commits an act of violence is dealt with appropriately."

Kim Sunley of the Royal College of Nurses also told LBC: "Health care staff work extremely hard in what are very challenging conditions. It is unacceptable that they are at risk of assault simply by going to work.
"This campaign is vital in raising awareness of the dangers NHS staff face – and why wilful assaults must never be tolerated. Nursing staff need to be treated with the care and respect they show patients every day."
Sam's Story
Sam is a nurse and told us: "It should have been a nine-man team to go in and give him medication. Due to staff shortages, we actually only entered the room with three people. The patient was very aggressive and had injured people in the past.
"I was dedicated the 'head' person, so I would take control of the head. When we went into the room, my two colleagues went on to his arms. He went to kick out, so I went down on to his legs. He levered himself up on the nurses' arms and drop-kicked me straight in the side of my face.
"I suffered two fractures to my cheekbone, a massive black eye and bruising and swelling all the way down the left side of my face."
Nick thinks it is time to end this. Sign Nick's petition below.