Corbyn, Farron & Farage Back Ferrari's GEMS Campaign
11 January 2017, 07:50 | Updated: 11 January 2017, 14:02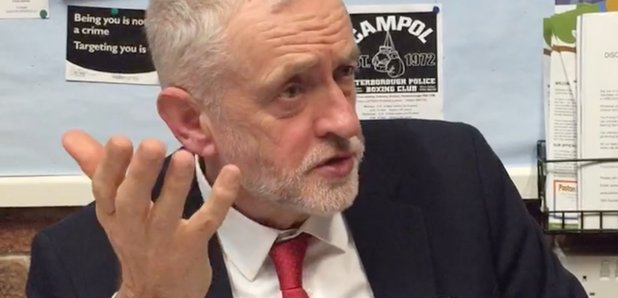 Three major political figures have given their backing to Nick Ferrari's campaign to protect our medical staff.
Labour leader Jeremy Corbyn, Lib Dem leader Tim Farron and former Ukip leader Nigel Farage have all thrown their weight behind Nick's call to make assaulting a member of NHS staff a specific offence.
LBC's Political Editor Theo Usherwood asks Jeremy Corbyn if he will give his support to Nick Ferrari's GEMS campaign to better protect frontline NHS staff - the answer is a resounding yes.
Corbyn was a union organiser for NHS workers before becoming an MP and he was passionate about the need to help our emergency medical services. He told LBC: "I find some of this unbelievable.
"An ambulance crew turns up at the scene of an accident. Their sole reason for existing is to help people in an emergency. And somebody attacks them. It's unbelievable.
"It's simply utterly wrong. Well done on your campaign.
Iain Dale asked Tim Farron if he supported the campaign, the Lib Dem leader responded: "Yes, very definitely. Just on Friday, I bumped into a paramedic in my neck of the woods who had been assaulted just before Christmas and his career is over. It's absolutely tragic.
"And sadly not untypical. So I'm very happy to sign this petition now."
Mr Farage added: "I support Nick Ferrari's GEMS campaign.
"I know more than most. I've been picked up from a car accident. I've been dragged out of an aeroplane. I know the tough job that paramedics, doctors and nurses have to do."
If you assault a police officer, it is a specific offence. It's time we protect our emergency medical staff in the same way.