The Sycamore Gap tree became a beacon of hope for this caller's father amidst detention in a concentration camp
29 September 2023, 12:32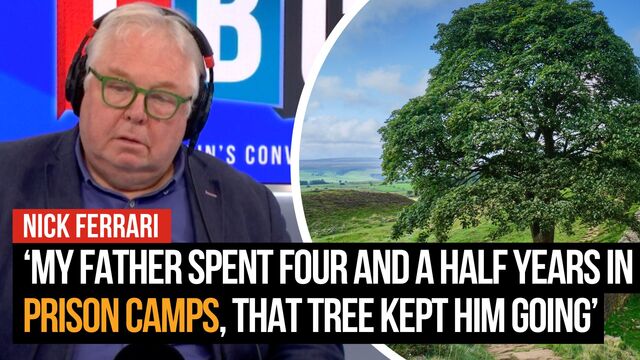 Caller Dominic shares heartbreaking story of how his family is 'intwined' with Sycamore Gap tree
Following his capture in the Battle of the Atlantic, caller Dominic's father's memories of the Sycamore Gap tree kept him going while in prison camps.
Caller Dominic began by telling Nick his father's story and relationship with the Sycamore Gap tree, which was "deliberately felled" on Wednesday night.
He asserted: "My father was captured at 14 and a half, he was a cabin boy in the Battle of the Atlantic.
"He spent four and a half years in various prison camps and finally a concentration camp. He was liberated on his 19th birthday".
Nick questioned Dominic on what kept his father going, to which he replied: "He told us again and again was the thought of walking the wall and seeing that tree".
A 16-year-old boy has since been arrested on suspicion of criminal damage in connection with the felling of the tree.
Struggling to contain his emotions, Nick uttered: "I'm almost choking up, never mind you".
READ MORE: Pub offers £1,500 free bar tab for information on who felled iconic Sycamore Gap Tree, as teenager arrested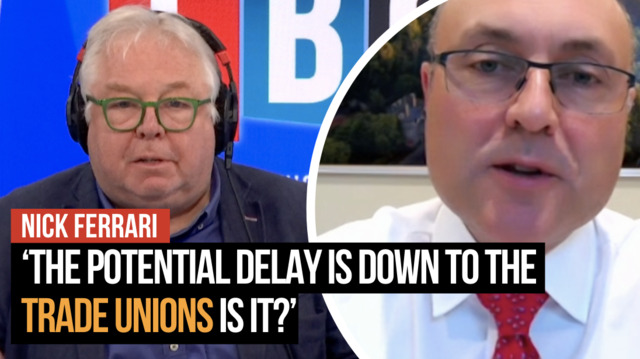 'Constant' train strikes aren't helping with HS2 decisions says MP
Dominic continued, explaining his father had gone on to become a secondary school history teacher, reminiscing on school parties in the 80s where his father would take them to the tree.
Nick asserted: "Your family's roots are intertwined with this tree, what your dad endured, dreaming of the day he would come back to see the tree".
Read more: Boy, 16, arrested after 300-year-old world-famous Sycamore Gap Tree along Hadrian's Wall felled during the night
Continuing, Nick asked the caller whether his father was still alive, to which he replied he sadly passed away in 2016.
"He died at age 90" the caller added, noting how he became the "youngest European prisoner of war".
The tree grew in a natural dip in the landscape near Hexham and was featured in the 1991 film Robin Hood: Prince of Thieves.
The National Trust commented, noting it was "shocked and saddened" by the loss of the sycamore, which it asserted was "an important and iconic feature in the landscape for nearly 200 years".