The Royal Family isn't on the brink of collapse - it's as safe as it's always been, writes Nick Ferrari
8 September 2023, 11:08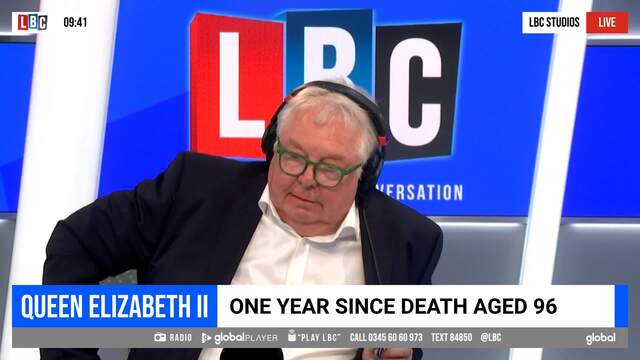 Nick Ferrari on King Charles
I imagine that the King and all his staff will be heartened by the most recent poll, in which more than 60 people say that he's doing a good job, and even higher numbers say they want to retain the monarchy.
It's interesting, isn't it?
The Daily Mail has said that those of you who don't believe in the monarchy, and those of you who believe in the republic, have said you thought the death of Queen Elizabeth, because of her extraordinary longevity and the way her stewardship of the country through so many challenges and trials and tribulations, that this could be the moment when actually it all started to collapse. I don't get that sense at all, do you?
It is obviously very early days; the King has a lot of challenges, not, of course, just overseas, but by and large, he seems to have done a pretty good job. He's talked about trying to trim the monarchy, and let's be honest, in the cost of living crisis in which we're all working, you're on struggle street.
The idea is that there are scores of these people enjoying limousines, palaces, staff, and dukes and ecclesiastical appointments that need to be trimmed back, and he's made every gesture of doing so.
Sometimes, of course, annoying his own family, annoying Andrew in the process.
But your view of how that first year has gone, I would have thought the family is just as safe as it's always been because he's been able, after a long, long apprenticeship, to pick up the reins of power.