Theresa May Admits She Cried Over The Grenfell Tragedy
3 October 2017, 08:55 | Updated: 3 October 2017, 09:10
Theresa May admitted she shed a tear over the Grenfell Tower tragedy which killed at least 80 people.
The Prime Minister was criticised for her robotic, steely persona following her visits to the tower in North Kensington, when on her first visit, she didn't meet any survivors of the fire.
But speaking to Nick Ferrari at the Conservative Party Conference, she admitted she got very emotional on her visit.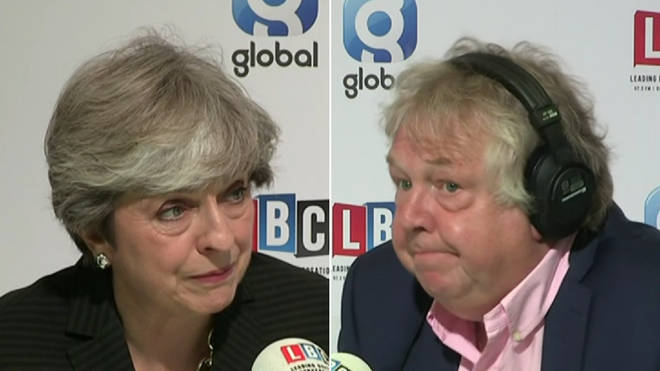 She said: "I felt the tragedy very much because obviously people had died, but also other people had lost everything.
"That was brought home to me very clearly when I actually went to the hospital a couple of days later and met some of the people who'd survived the fire, but had lost family members. And I can tell you that was a very emotional experience, meeting them."
When Nick asked is she had shed a year over the incident, she responded: "Yes, there were some pretty, some pretty shattered people there."
Nick queried: "So you did shed a tear?"
The Prime Minister confirmed: "Yes."