Tory Grandee Says Burkas Should Be Banned As Terrorists Use Them
9 August 2018, 08:57 | Updated: 9 August 2018, 12:07
Sir Gerald Howarth says the burka should be banned as terrorists sometimes use them to hide their identity.
The row over Boris Johnson's newspaper column has continued into a fourth day after he compared women wearing burkas to bank robbers and letter boxes.
Theresa May joined a number of senior Conservatives in demanding an apology from the former Foreign Secretary, but Sir Gerald said he didn't go far enough.
Speaking to Nick Ferrari, he said: "There is evidence that men have dressed up in this country.
"We face a real challenge in this country from Islamic Fundamentalists who are perpetrating atrocities against the British people in the name of Islam. And some of them have been using - maybe a very small number - the burka to advance their cause.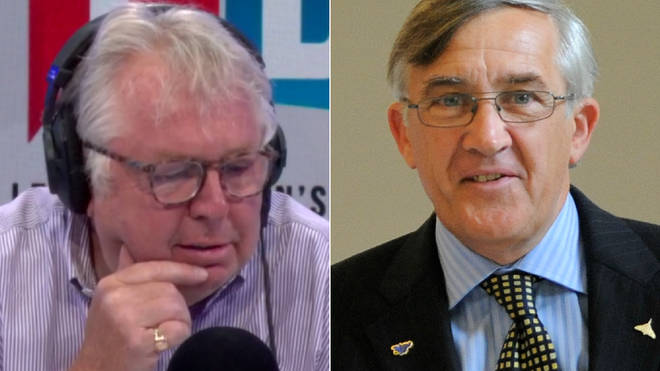 "The veil is alien to our culture. It obliterates the face and that is something that we do not accept. This is the United Kingdom, it's not Saudi Arabia. We are a Christian country, we do not wear this kind of thing in public.
"If someone turned up at one of my surgeries wearing a veil, I would have told them to take it off or leave my surgery.
"It should not be tolerated and this witch-hunt against Boris is absolutely outrageous."
Nick Ferrari questioned Sir Gerald's claims, saying: "It's a bit like saying that all doctors are killers because of Shipman."