Only One Tory Candidates For Mayor Backs PM's Immigration Targets
22 August 2018, 10:21 | Updated: 22 August 2018, 11:59
Conservative Mayoral Candidate Shaun Bailey was the only one of the three hopefuls to back Theresa May's controversial immigration targets.
The Prime Minister has received criticism after stating that she want to reduce immigration to 100,000 per year after Brexit.
Nick Ferrari asked the three candidates - Shaun Bailey, Andrew Boff and Joy Morrisey - about whether they agreed with the target and only Mr Bailey said yes.
Responding to Nick Ferrari, Mr Boff said: "I think net targets are ridiculous."
When Nick asked if she was wrong, he stated: "Yes, I think so."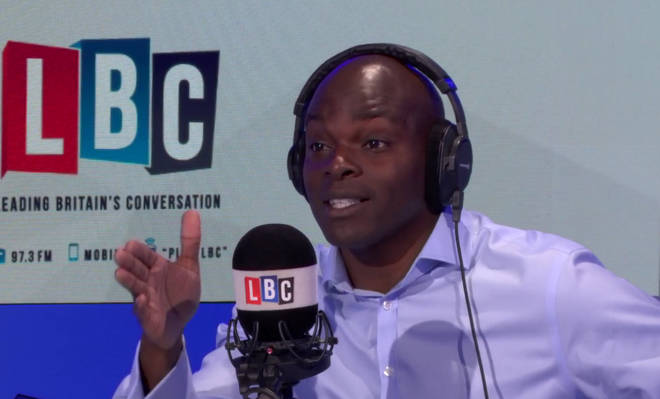 But Mr Bailey insisted: "I think it's something to aim for. Yes, set the target, it's something to work to.
"Yes, it's a good thing. She's right to set the target."
Ms Morrisey simply responded: "We live in hope. Let's hope for that, that sounds great, but let's see."