Trump Caller Leaves "Left-Wing" Ferrari With Head In His Hands
11 November 2016, 10:15 | Updated: 11 November 2016, 11:16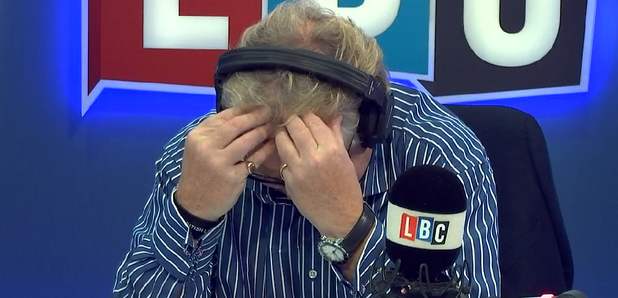 This angry Donald Trump fan said Nick Ferrari's "left-wing propaganda" is one of the reasons for the election shock in the US.
During this bizarre, but entertaining five-minute call, Terry insists that Trump is being unfairly maligned and has not said anything racist.
When Nick outlines what Trump did say, Terry insists that Nick is part of the left-wing establishment and he is at fault for the rise of the new President.
When asked what he thinks of the anti-Trump protesters, Terry said: "I'd say get a grip and accept what is what is.
"They're protesting because they say Donald Trump is this racist warmonger. I can't think of a racist thing the man has said."
Nick told him a list of racist statements that Trump has made and that enraged Terry, who responded: "You're a part of the left-wing propaganda machine."