Trump's Comments On Sadiq Are Islamophobic And Racist, Says Emily Thornberry
13 July 2018, 08:04
Emily Thornberry accused President Trump of making Islamophobic and racist comments after he blamed the Mayor of London for terrorism in the capital.
During an interview with The Sun, Trump personally blamed Mr Khan for failing to stand up to terrorists.
He said: "I think allowing millions and millions of people to come into Europe is very, very sad. I look at cities in Europe, and I can be specific if you'd like. You have a mayor who has done a terrible job in London. He has done a terrible job.
"Take a look at the terrorism that is taking place. Look at what is going on in London. I think he has done a very bad job on terrorism."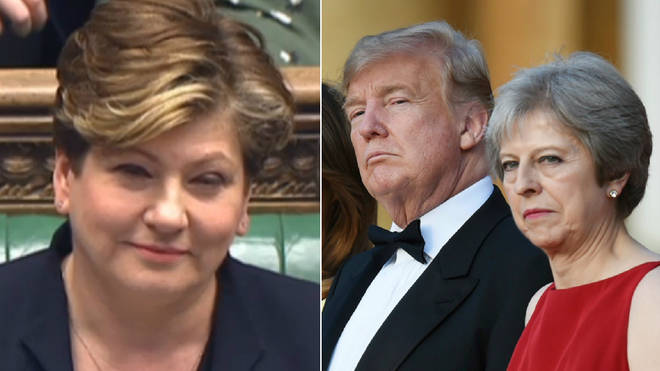 But Emily Thornberry, the Shadow Secretary of State, says the comments show the real Donald Trump.
She told Nick Ferrari: "The American president is saying that our Mayor of Londonis responsible for terrorism. I think that Sadiq and the rest of your listeners know exactly what it is that he's saying.
"It's Islamophobia and it is racist.
"I'm afraid it is absolutely in Donald Trump's playbook. It just shows what a terrible President he is."