WATCH: Nick Hosts His Show Sitting On The Floor
25 August 2016, 09:37 | Updated: 1 September 2016, 18:38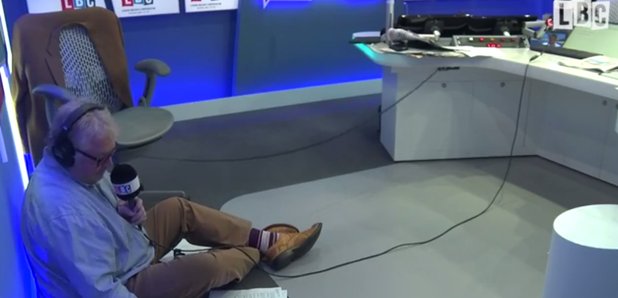 Nick Ferrari does a Jeremy Corbyn, hosting his LBC show while sitting on the floor!
The Labour leader has had to fight off accusations he ignored empty seats to sit on the floor as he fimed a video labelling the train "ram-packed".
Nick decided that if it was good enough for Mr Corbyn, it was good enough for him.
And much like the Labour leader, you can see an empty seat right next to him.