'We still get the job done': Former frontline officer defends police dancing at Notting Hill Carnival
13 September 2023, 10:44 | Updated: 13 September 2023, 12:13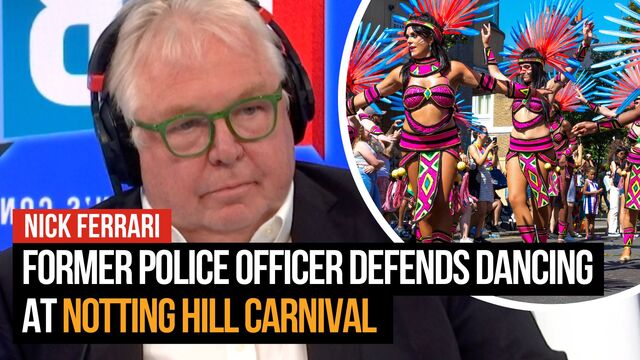 Former police officer defends dancing at Notting Hill Carnival
As a police chief hits out at Home Secretary Suella Braverman's "crusade" against woke policing, this police officer defends "having a bit of a jig" at events like Notting Hill Carnival.
While debating woke policing Nick Ferrari at Breakfast spoke to Jay, a former frontline officer, who defended police dancing, speaking of his experience patrolling Notting Hill Carnival.
He began: "I have been to Carnival, had a dance, it's kicked off near us and I have gone in and arrested people and the people that I was there dancing with, and joking with and laughing with where all there backing me."
Jay continued: "It's not a big deal to laugh with somebody, they'll take the mickey out of you...but we still get the job done."
He then pointed out that members of the public will call it police who look "grumpy" or who appear that they don't want to be there.
The conversation comes as the president of the Police Superintendents' Association Paul Fotheringham, criticised Home Secretary Suella Braverman in his annual conference speech for her claims that confidence in policing has been eroded by pandering to political activism, branding government comments and action on policing as "whims".
READ MORE: Shopkeeper denies choking woman he accused of shoplifting after huge protest erupts in Peckham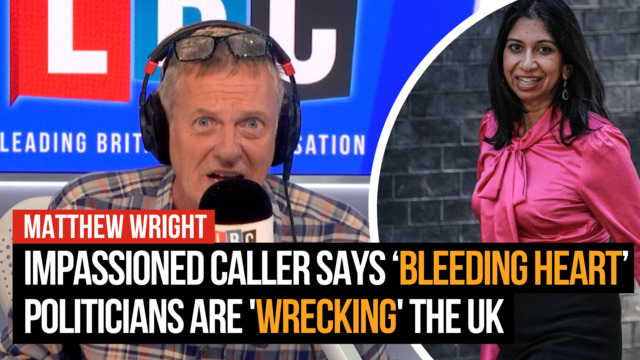 As Suella Bravermen vows to crackdown on 'woke policing', this caller says politicians are 'wrecking' the UK
READ MORE: Another blow to Rwanda migrant plan as flights set to be delayed 'until December'
Nick interrupted: "But that means that everyone's got to dance then, so when the Borough Commander comes in, 'Come on Commander we need a bit of a boogey from you'", prompting laughter from himself and Jay.
With a return to a more serious tone, Jay responded with the "reality" that "having a bit of a jig" helps build a rapport with attendees and others.
He concluded with an example of an incident when someone in the crowd became unwell but officers were blocked by the crowd.
They were eventually assisted by a sound system operator who he had connected with who helped explain the situation to carnival goers.