'Absolutely nothing': Caller criticises Rishi Sunak for not mentioning housing and social care in his speech
5 October 2023, 10:26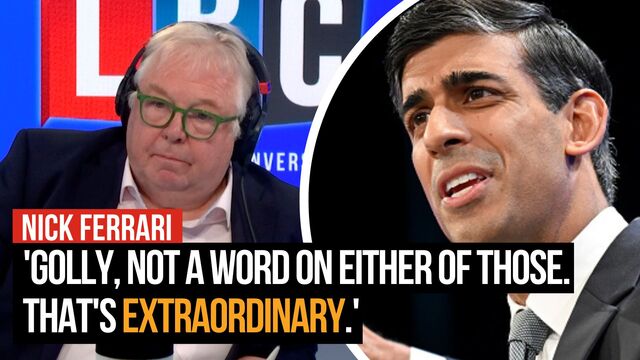 Caller points out Rishi Sunak failed to mention both housing and social care in Conference speech
Rishi Suank gave a speech on the final day of the Conservative Party conference, but this caller was less than impressed with the Prime Minister not mentioning two "burning" issues.
Chris in Richmond told Nick Ferrari at Breakfast that there was "nothing about social care" and "the fact that people are paid nine pounds an hour in Twickenham to look after people in old age".
"He hasn't solved the problem", he continued. "That is a burning issue in this country. Housing - the housing crisis - nothing about that. Absolutely nothing."
READ MORE: Rishi Sunak sets himself up as Thatcher's heir as he gambles on three new policies
Nick agreed, surprised. "Golly not a word on either of those, that's extraordinary isn't it?" he said.
The caller remarked that there was "a lot of stuff about culture wars", to which Nick said this must be what the Conservatives see as "a bit of rich ground - an area to plough between them and Sir Keir".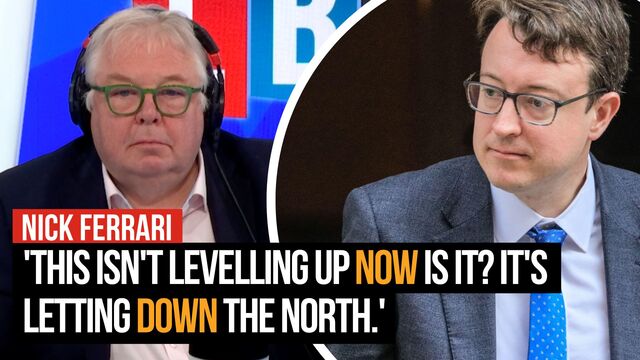 Nick Ferrari asks former Levelling Up Secretary about HS2
"In an area like Twickenham...150 nationalities have become British in the last 20 years, and you talk about a hurricane of immigration? Good luck if you want to get elected, because people like my wife will slam the door in your face", Chris continued.
"It's a disgrace, and frankly Sunak should have sacked her for that comment. It is an utter disgrace", he reiterated.
Here he was referring to comments made by the Home Secretary Suella Braverman in her Conservative Party Conference speech, in which she described a "hurricane" of migration approaching the UK.
READ MORE: 'Hurricane of migrants' coming to the UK, warns Suella Braverman as she attacks celebrity critics
Chris said he would give the Prime Minister a Grade D for his speech, to which Nick replied: "Wow - that's about as low as you can get."
Three key announcements from Rishi Sunak's speech were the scrapping of HS2's northern leg, replacing A-Levels with an Advanced British Standard qualification, and the phasing out of smoking.
"We will be bold. We will be radical. We will face resistance and we will meet it," Mr Sunak said.