'Banks should be doing banking!': Enraged Nick Ferrari caller reacts to Brexiteers' accounts being closed
3 July 2023, 11:24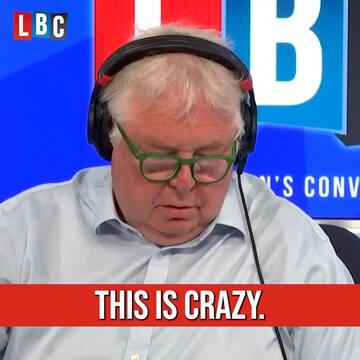 Caller seething as UK banks are told to uphold freedom of speech
The fiery call came as the Treasury is expected to tell banks to uphold freedom of speech, as some Brexiteers such as Nigel Farage and a gender-critical vicar have reportedly had their bank accounts closed.
Chris in Chingford told Nick Ferrari at Breakfast: "I don't share this view that they close anyone's account because that person feels that they are over-supporting a particular movement, in this case, LGBT groups.
"This is crazy Nick, this is crazy! This has gone too far!" he added, beginning to raise his voice.
"How angry are you Chris?" Nick asked.
"Very! Banks should be doing banking that's it!" the caller exclaimed.
"When I go in the bank just give me my money, take my money, don't tell me anything about any other groups or political parties, no groups, that's it - enough!" he raged.
READ MORE: 'Failure would be doing nothing': Sadiq Khan heckled and applauded as he defends controversial Ulez scheme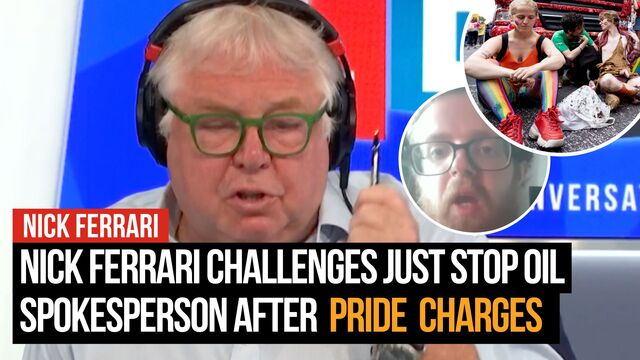 Nick Ferrari challenges Just Stop Oil Spokesperson after five charges after Pride Parade
Struggling to contain his mirth, Nick asked: "If there was a bank manager listening now who's thinking of closing an account on a Christian group, what would you say to him or her?"
"I would say to him and her, first you're crazy, second, all Christians, all religious groups in the world should close their accounts their accounts with you", the caller in Chingford replied, reiterating that banks should just "do banking" and that schools should stick to teaching educational content void of information about movements.
READ MORE: 'We desperately need it': Shadow Health Secretary reacts to the government's NHS expansion plan