Best friend of mother bludgeoned to death by pilot husband expresses fear to Nick Ferrari over his release
18 September 2023, 10:26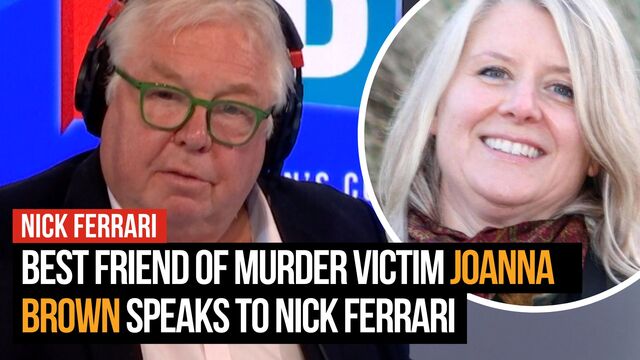 Nick Ferrari hears from the best friend of a murder victim killed with a claw hammer by husband
Hetti Barkworth-Nanton expressed her panic and horror at the early release of Robert Brown, who murdered her best friend in 2010.
A man who killed his wife with a hammer will be released from prison in less than two months, his victim's family and friends have been told.
British Airways captain Robert Brown bludgeoned Joanna Brown to death with a claw hammer in October 2010 as their two young children cowered in a playroom.
Nick Ferrari spoke to the best friend of Joanna Brown, who when questioned by Nick expressed her fear at the release of Brown.
Nick began by asking: "Why do you use the word fear?"
Hetti Barkworth-Nanton replied: "I have personal fear for Joe's mother and for her children who remember the last time they were with their father, they were in the back of the car with their dead mother in the boot, asking him if he was going to take Mary to hospital".
Continuing, she added: "I also have fear for the public, this man has a long history of coercive control and stalking.
"He is a perpetrator, but he's a perpetrator who has demonstrated that he will not lose."
Read more: Liz Truss to claim mini budget would have saved Britain £35b as she defends disastrous time in No 10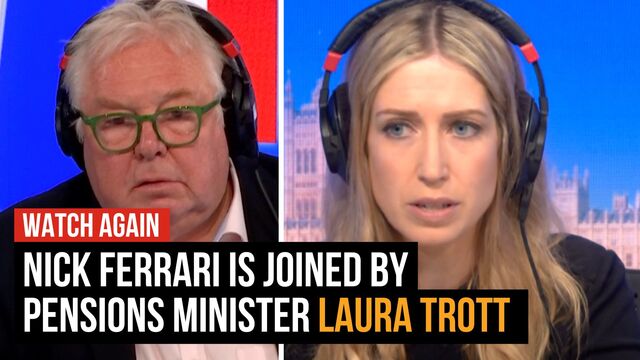 Nick Ferrari is joined by Pensions Minister Laura Trott 
Brown dumped his wife's body in a makeshift coffin in Windsor Great Park
He was acquitted of murder by a jury at Reading Crown Court in May 2011 but was jailed having previously admitted manslaughter on the ground of diminished responsibility.
Brown was sentenced to 24 years for manslaughter and a further two years for an offence of obstructing a coroner in the execution of his duty.
Ms Barkworth-Nanton told Nick that Brown will "win at all costs" noting "he went to huge lengths to do so" adding "he's a huge danger to any woman".
Remembering her best friend, she recounted Joanna's qualities, stating: "She was just the most incredible, beautiful, sunny, energetic woman, friend, mother, daughter and also the most incredible mother".
Concluding, she told Nick: "Brown is simply a real danger to the public and to individuals like ourselves, and we have got to stop men like this being on the street.
"We look after more than 7000 children and women every day who are subject to abuse from men like this.
"I cannot possibly stand by and let another woman come out and walk the streets."
Read more: Met cops who handcuffed and searched Bianca Williams face gross misconduct hearings
Brown is anticipated to be released on licence the week of 6 November, Joanna Brown's family has been told, after serving 13 years of a 26-year sentence because the lesser charge means he will not face a Parole Board.
Her family and friends are still waiting to hear whether Justice Secretary Alex Chalk will step in and block the automatic release.