Boris Johnson is 'a populist loose cannon' after meeting Zelenskyy, says former Army chief
23 January 2023, 12:58 | Updated: 23 January 2023, 14:45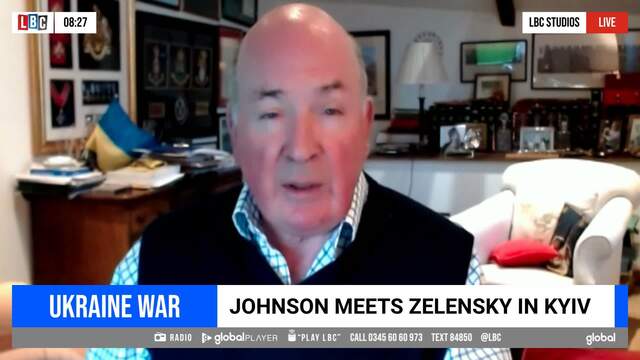 Ex-British Army Chief Lord Dannatt describes Boris Johnson as a 'populist loose cannon'
Boris Johnson might have "thought of himself a bit better" after the meeting, but he ought to remember "he's not Prime Minister at the present moment", Lord Richard Dannatt told Nick Ferrari.
Boris Johnson is a "populist loose cannon", the former Chief of the General Staff for the British Army told Nick Ferrari at Breakfast.
His comments come after the former Prime Minister met Zelenskyy in Kyiv yesterday, in a surprise visit.
Nick asked: "What was achieved by that meeting Lord Dannatt?"
"Well I would imagine Boris Johnson thought of himself a bit better having had that meeting…I think I would say he's a populist loose cannon", came the reply of his guest.
READ MORE: UK to send Challenger 2 tanks to Ukraine to 'push Russian troops back'
Lord Dannatt continued: "When he was Prime Minister, it was very good that he led the cheerleading from the West in support of Ukraine - absolutely right and proper - and made several visits and formed a good friendship with Zelenskyy."
He added: "I think Boris has got to remember he's not Prime Minister at the present moment. It's Rishi Sunak, and Rishi Sunak is leading this country's approach in supporting Ukraine.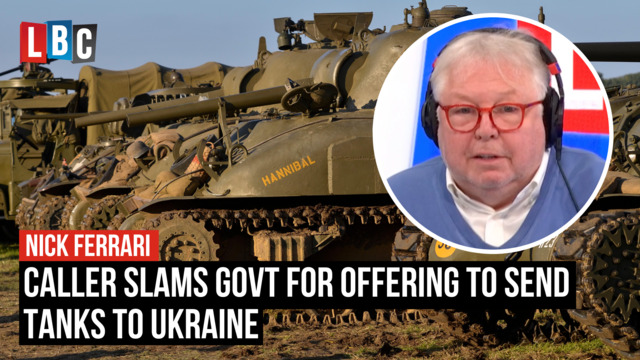 Caller slams the government for its proposal to send tanks to help the Ukrainians.
Nick then suggested some may support the former Prime Minister for bringing the story of Ukraine "back on the front pages today", and in doing so, he is "possibly piling on pressure" for weapons to be sent to the country.
Lord Dannatt agreed but added that there is also pressure on the Germans and Americans to send over Leopard 2 and Abrams tanks respectively.
He gave Rishi Sunak "top marks" for deciding to send Challenger 2 tanks to Ukraine, saying: "We're leading the way as far as that's concerned."
READ MORE: Zelensky's plea for "immediate" help from allies as pressure mounts on Germany to send Leopard 2 tanks to Ukraine
"This war is not going to be ended by negotiations", he added, describing the positions of Zelensky and Putin as "irreconcilable".
"It's going to have to be settled on the battlefield", the guest continued, saying the weapons must be sent "sooner rather than later".
"That I'm afraid in a very bloody way is the way this war is going to end", he concluded.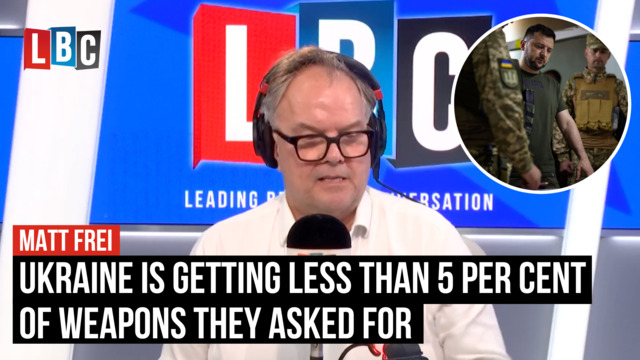 Ukraine is getting less than 5 per cent of weapons they asked for