'I would not want my child walking in this town': Croydon resident expresses fear following the stabbing of 15-year-old school girl
28 September 2023, 10:37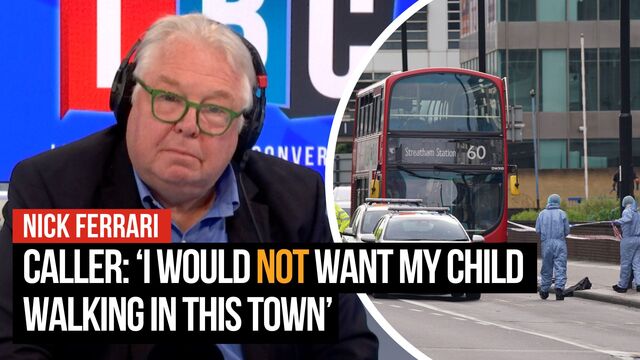 This Croydon-resident will 'not set foot' there even though they live there as they express fear
Caller Karen told Nick Ferrari of her fear of walking around Croydon following the stabbing of a young girl described as "jovial" and "comedic" on Wednesday morning.
Caller Karen expressed her sadness at the stabbing, telling Nick Ferrari: "I feel totally depressed to be a Croydon resident, to be quite honest with you.
"I'm absolutely saddened and sickened by yesterday."
The 15-year-old was attempting to intervene in an argument between her friend and her friend's ex-boyfriend on the bus while travelling to Old Palace Independent School.
Eyewitnesses claimed a machete-style blade was drawn in the fight.
Karen continued, telling Nick "In the morning I sit behind cars trying to put their children to school and I totally understand".
Following the incident, Karen asserted: "I would not want my child walking in this town at the moment".
A 17-year-old boy thought to have been known to the victim was arrested in New Addington in south London and is in custody.
Drawing on her work in a secondary school, Karen recounted a conversation with a young boy, who was in possession of a 12-inch knife on school property.
READ MORE: Pictured: Hero schoolgirl, 15, stabbed to death in Croydon 'when she stepped in to protect her friend'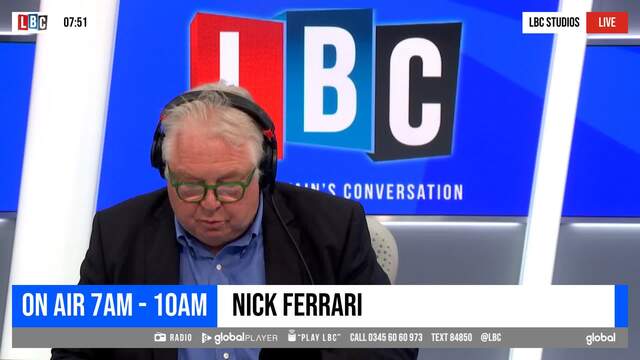 Roads Minister Richard Holden on Croydon stabbing
Karen added: "It was it was humongous, and I said, 'you know, you're going to get arrested then' and he replied 'Yeah, that's fine'.
"He was 15".
Expressing her growing concern at the rising rates of knife crime across the capital, Karen told Nick: "I do not set foot in Croydon, and I live here".
As a mother, Nick questioned Karen on her parenting approach to avoid the issue, to which she replied: "I said never go upstairs on the bus on your own and stay with friends".
She added: "If they ever went somewhere, I don't care what time of night, I said you call me, we will pick you up".
Read More: Police and paramedics surround Croydon bus amid reports 'a schoolgirl' has been 'stabbed'
This is the 15th teenage homicide this year.
According to Met Police data, between August 2022 and 2023, Croydon had more stabbings than any other borough in London, with 211 "knife crime with injury" offences recorded.