'Politicians aren't grasping the scale of the crisis': Environmental activist condemns MPs' climate U-turns
25 July 2023, 11:08 | Updated: 25 July 2023, 11:32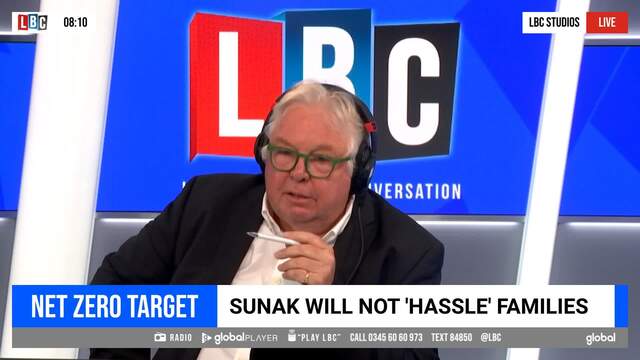 It's an indication that political leaders don't grasp the scale of the crisis, says climate activist
Amidst wildfires and flash floods in parts of Europe, this climate activist has called out "disappointing" MPs for their lack of urgency about the climate crisis.
Following on from Michael Gove's appearance on Nick Ferrari at Breakfast, climate activist and co-Director at Green New Deal Rising Hannah Martin criticised MPs for not understanding the "scale" of the climate crisis.
The Secretary of State for Levelling Up has indicated that he wants to relax requirements for privately rented homes to be more energy efficient by 2028.
Responding to Michael Gove's comments, Hannah said: "It's a real indication that political leaders are not grasping the scale of the crisis.
"It's quite ironic especially in a week where wild fires are breaking out, people are dying from flash floods in Afghanistan and Pakistan, we experienced the hottest June on record.
"The fact that political leaders can't even stand up and stand firm to policies that would do the very basics and not really do it fast enough at all, it's disappointing."
Nick pressed: "Is there not the argument that the Labour Party lost what would appear to be an open goal because the reality is, asking a carer to pay £3000 per annum to use his or her car under ULEZ is unaffordable in that pay sector."
Hannah responded: "I take your point, but the candidate for Labour backslid on the support for ULEZ two weeks before the vote and actually 800 votes went to the Green Party in that seat."
READ MORE: 'We're not Mary Poppins, we're Bob the Builder': Michael Gove defends housebuilding record amid plans to expand cities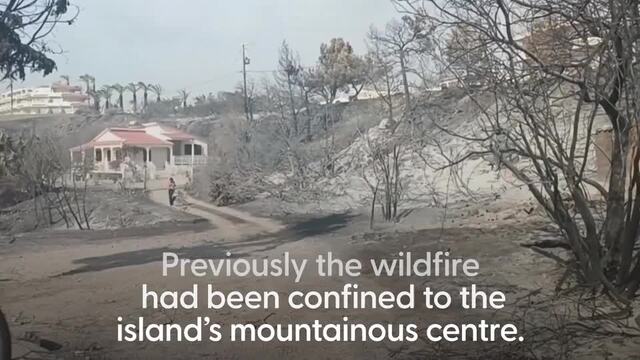 First flights due to rescue British holidaymakers fleeing Rhodes wildfires
She continued to say: "We need to have a conversation about how green policies are done in a way that does not hurt the most vulnerable in society."
Nick pushed back: "But how can you do that Hannah? What would you say to the carer?"
Hannah explained: "We advocate for a set of policies called the Green New Deal, which is a set of policies that would decarbonise our economy but would do it in a way that creates good, green jobs, lowers bills, invests in public transport.
"If you look at ULEZ, Sadiq is operating without the support of central government.
"There is a scrappage scheme there, but scrappage schemes need to be properly funded to ensure that they don't hurt the most vulnerable and also public transport needs to be massively invested in."
Nick clarified: "Yes, but that all costs Hannah."
"But the cost of inaction is incredibly great," Hannah hit back.
READ MORE: 'What sort of future is Rishi Sunak trying to create?': Caller questions PM's evasive stance on climate change