'There is a wealth of experience that we should be mining': Nick Ferrari defends an unelected upper chamber
23 June 2023, 13:39 | Updated: 23 June 2023, 13:43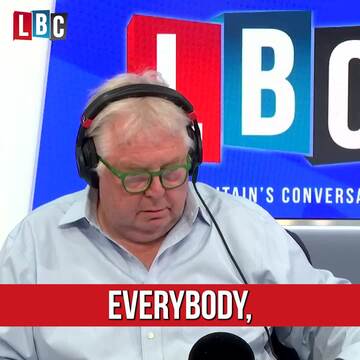 Nick Ferrari and this caller debate creating an elected upper chamber
Nick Ferrari debated with this caller the merits of an unelected second chamber, arguing that it wasn't right to put acclaimed individuals, there by "dint of what they know," through "the rigours of an election."
Claire in Edgware told Nick Ferrari at Breakfast why she felt the House of Lords should be elected, saying: "Everybody, no matter what role they have in public life, should be elected to it."
The call comes after it was announced that Labour is formulating strategies to nominate numerous peers to the House of Lords, aiming to effectively execute the objectives of a Keir Starmer-led government.
She continued: "Nobody should be appointed or have it by inheritance."
Nick then countered this by saying: "Do you not see that in some instances, where they are debating legislation concerning policing affairs, isn't it quite useful that you've got someone such as John Stevens, who was arguably the last really successful commissioner of the MET, so he can give his views?"
READ MORE: Labour will 'abolish the House of Lords' to 'restore trust in politics' under Sir Keir Starmer
Claire then argued that Nick was "looking at it from a situation in which these people wouldn't put themselves forward", and argued: "I mean if John Stevenson wanted to put himself forward he should."
Nick then pointed out a flaw in Claire's argument: "Ah you see, the fact you didn't know his name means that he's unlikely to get it, his name's actually John Stevens, not Stevenson and he's there by dint of what he knows, surely that is a benefit."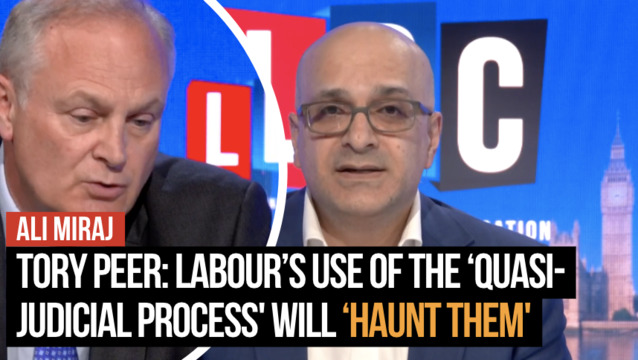 Labour's use of the 'quasi-judicial process' will 'come back to haunt them says Lord Stewart Jackson
He continued: "Why have we got to put them through the rigours of an election… there is a wealth of expertise that we should be mining."
Claire then repeated her point: "You are still working on the assumption that these people wouldn't put themselves forward... I think they should."
Nick took issue with this again: "They're not vain enough."
Claire then said: "You don't have to be vain to represent your country."
Nick disagreed: "To be a politician you have to be incredibly vain."
While Keir Starmer has openly criticised Boris Johnson's honours list, which granted seven peerages, and expressed his long-term goal of abolishing the House of Lords, insiders within the party recognise the necessity of appointing a considerable number of peers.
This measure is intended to prevent a Labour government from getting entangled in disputes with the upper chamber.
READ MORE: 'Bring it on!': Sadiq Khan's three-word response to speculation Boris Johnson will run to be Mayor of London